Setting up an External CD/DVD Drive
---
Research & Instructional Design
Setting the Drive Region Code
The first time you use an external CD/DVD drive, you may be prompted to set its region code. This must be done on a computer on which you have administrator priveleges, such as your office computer. To set the region code, simply insert a DVD into the drive and wait for the Drive Region window to appear. Then select the desired code (1 for US) and click Set Drive Region.
Plugging the Drive into a Mac Mini
When plugging in the external CD\DVD drive in a classroom or lab, please use the supplied USB connector. Do not plug the drive into the keyboard - it will likely not supply enough electricity to power the drive. A photo of the supplied USB connector is below: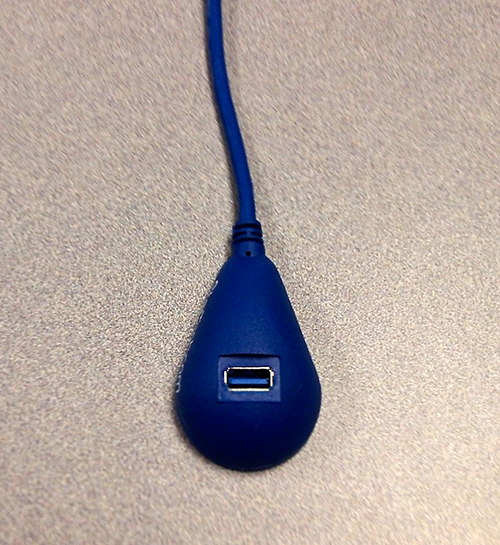 Using Timecodes
Currently, there is no reliable way to set timecodes on one computer and transfer them to another. The most efficient way to use timecodes is simply to write them down and move the video playhead to the desired time index.
Region-Free DVD Players
Region-free DVD players are available in the following locations:
Art History 112
Benedict 104
Benedict 105
Benedict 201
Benedict 207
Burke Library 209
Burke Library 217 (Graves)
CA Johnson 222
CA Johnson 224
CA Johnson 225
CA Johnson 305
CA Johnson 308
CA Johnson 309
List 218
Root Hall 202
Root Hall 310
SCCT G027
SCCT G041
SCCT G042
SCCT 1004
SCCT 1016
SCCT 2015
SCCT 2017
SCCT 2048
SCCT 3021
SCCT 3024
SCCT 3039
Last updated: June 6, 2016