SiteManager - How do I create a Twitter Feed?
---
Help Desk & Training Services
Hours:
M-F 8:30 a.m. - 4:30 p.m.
Sa-Su Closed
Last updated: November 30, 2016
NOTE: Currently doesn't work on the people.hamilton.edu domain
Click on an Add Content button and select the Custom Content module
In a new tab, go to https://twitter.com/about/resources/widgets/widget_profile
Click on Widgets and then click on Create New.
Click on the Create Widget button.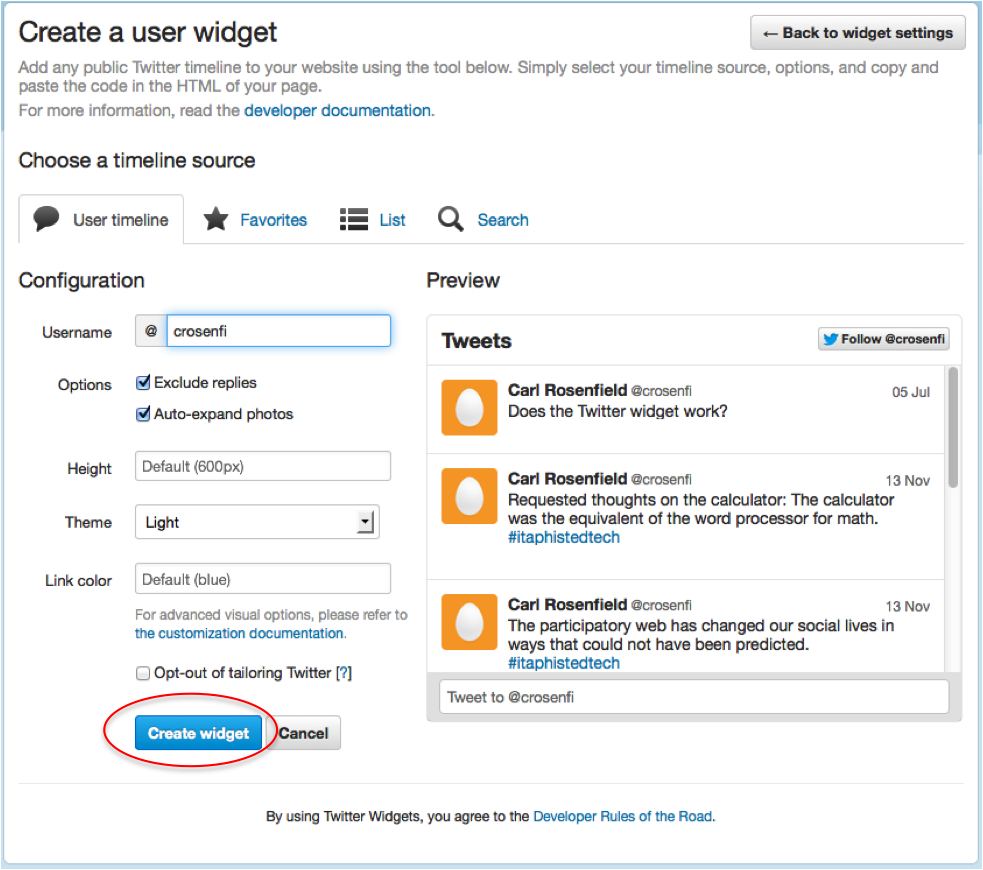 Copy the code for the Widget.
Paste the code into the custom code module and click Save.