Sophos Home Edition on Mac OS
---
Help Desk & Training Services
Hours:
M-F 8:30 a.m. - 10 p.m.
Sat. - Sun. 10 a.m. - 10 p.m.
As Macintosh becomes more popular, it is increasingly a target for an emerging group of viruses and spyware designed specifically for the Mac operating system. It is in the best interests of Mac users to take action now to protect their systems. This document explains how to download and install Sophos' free Anti-Virus solution for student Mac users.
Download Sophos Anti-Virus
Visit the Sophos Anti-Virus for Mac Home Edition page on the Sophos website: http://www.sophos.com/en-us/products/free-tools/sophos-antivirus-for-mac-home-edition.aspx
Click on the Download Now button:

When prompted, click the Save File button.
Select Desktop as the save location and then click the Save button. NOTE: The file name may differ from the file name displayed in the screenshot below.

Installing Sophos Anti-Virus
Double-click the savosx_80_he.dmg file that you just downloaded to the desktop. It will mount and automatically open Sophos Anti-Virus Home Edition OS X 10.4+.
Double-click on Sophos Anti-Virus Home Edition.mpkg.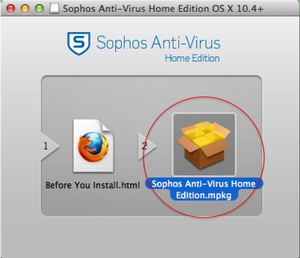 When prompted that "This package will run a program to determine if the software can be installed," click the Continue button. This will check your system for any possible conflicts that would prevent Sophos from installing.
If there are no conflicts, the Welcome Screen will appear. Click Continue.
At the Software License Agreement screen, click Continue.
Click the Agree button.
At the Select a Destination screen, click on Macintosh HD (for most, this will be the only option) and then click Continue.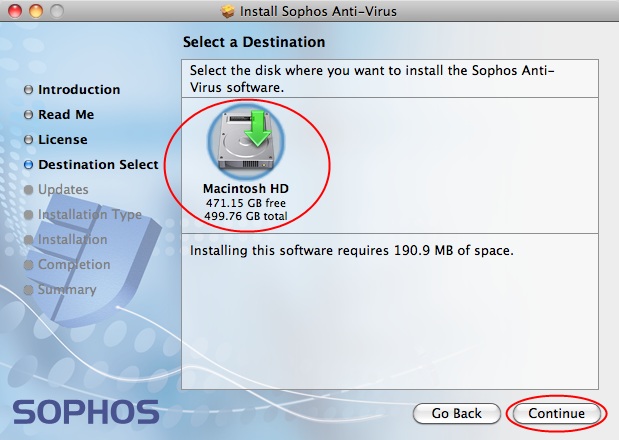 At the Sophos Anti-Virus Updates screen, click Continue.
At the Standard Install screen, click the Install button to proceed with the installation.
When prompted, enter your username and password for your Mac computer.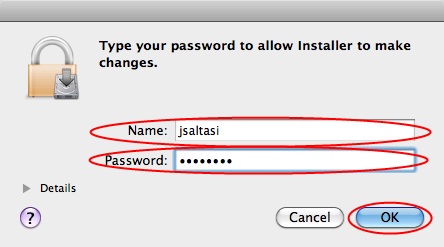 At the Completion screen, take a moment to read through the brief information on how to use Sophos Anti-Virus for Mac Home Edition. Click Continue.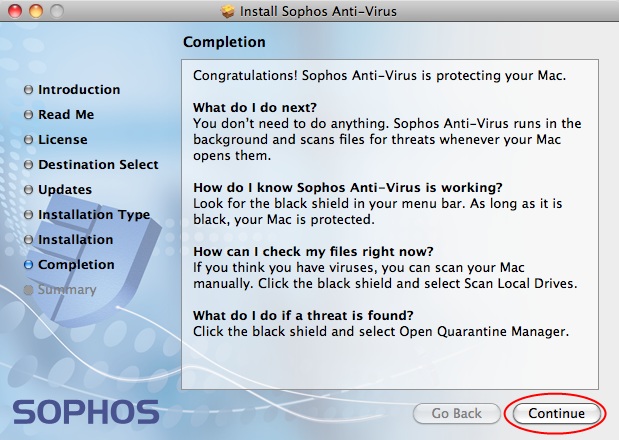 At the Installation was Successful screen, click Close.
You should now have a black Sophos shield icon in the Menu Bar at the upper right of your screen.

How Do I Use Sophos Anti-Virus for Mac Home Edition?
Sophos runs in the background and scans files for threats whenever the files are opened. If you want to perform a manual scan of all your files, click the black Sophos shield in the menu bar and select Scan Local Drives.
Last updated: May 8, 2012