To sign up for your Prezi account, go to prezi.com/pricing/edu/. Students, faculty and staff can sign up for a free Prezi account with a .edu email address that will allow 4gb of storage, and most importantly privacy control settings to make sure your presentation is not public.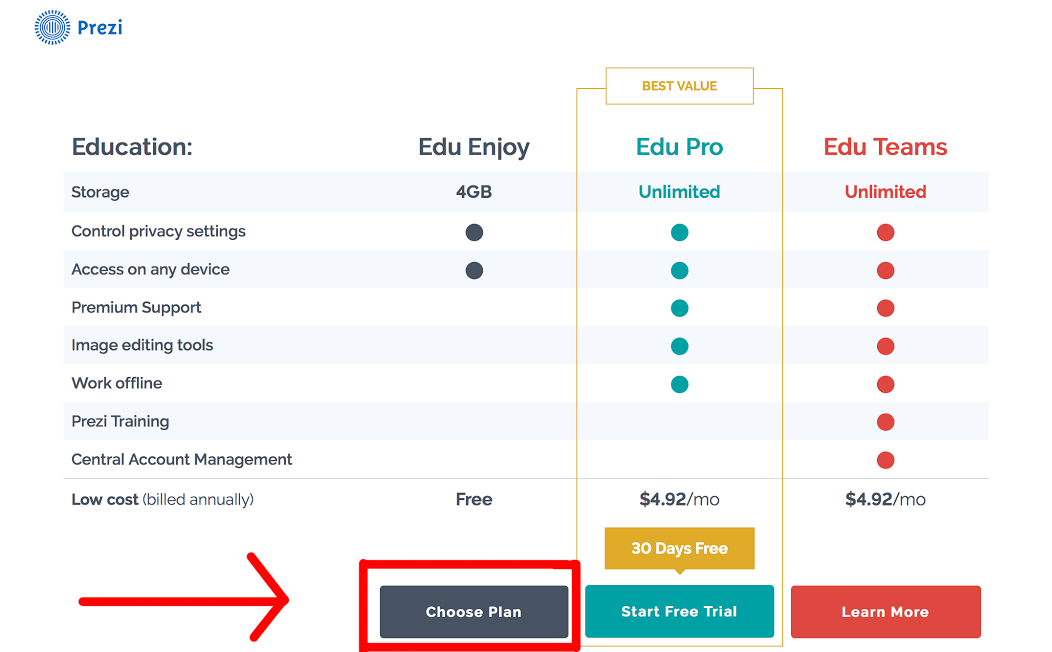 For video tutorials and an information knowledgbase on using Prezi, go to prezi.com/support/.
Creating a Prezi (Basic Tools)
In Prezi, click on the New Prezi button.
Either choose a template or start a blank Prezi.
To add text click anywhere on the canvas and start typing.
To add a new frame choose a type from the drop down menu and drag anywhere on the canvas.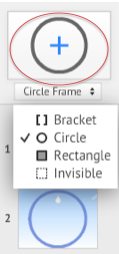 To add content (image, video, pdf., etc) to your canvas click Insert on the top menu. You can choose an image from your files or search for an image using google images.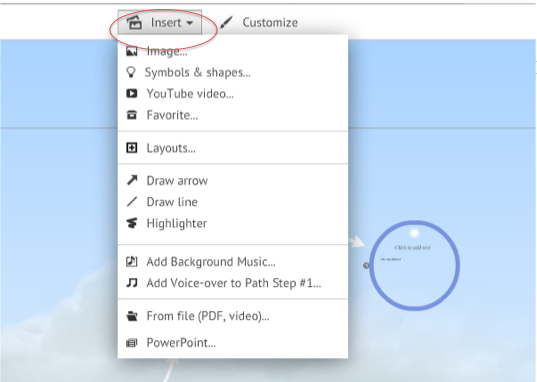 Use the Present button to preview or present your Prezi.

See this FAQ for answers to your questions about Prezi.
Navigating Prezi
Zooming
You can zoom in and out of your Prezi document using your mouses scroll wheel or by clicking the + and - symbols on the right of your screen.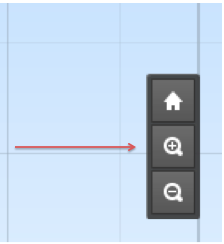 Panning
To move your prezi canvas left, right, up, or down, hold down the left button of your mouse and move in the direction you want to go.
Transformation Tool
Once you add anything to your canvas, click on it once to bring up the Transformation Tool. You can use this tool to move, size, and rotate your content any way you like.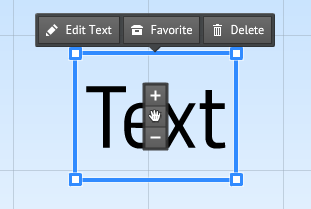 Framing
Frames are great way to manage your content in Prezi. They work like slides and can be used to group your ideas.
To reate a frame choose your frame type from the drop down menu and drag onto your canvas.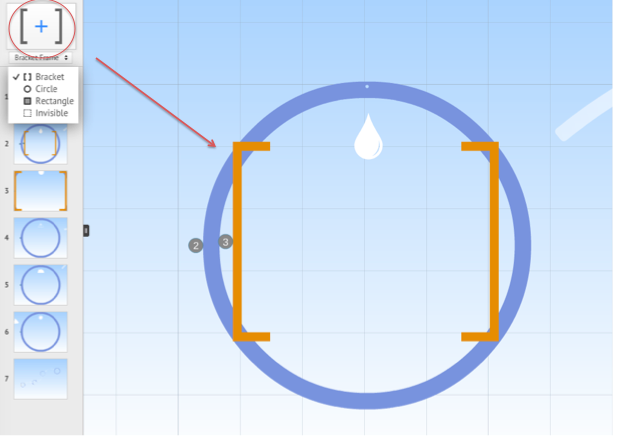 Customize your Prezi
Use the Customize sidebar on the top menu to set the style and fonts of your Prezi.
Inserting Layouts
Prezi provides single-frame and multi-frame layouts that you can drag and drop onto your canvas. Simply click the Insert sidebar and select Layouts.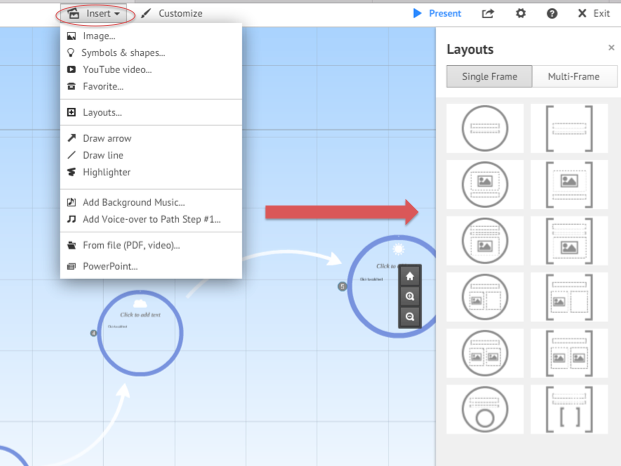 Add Symbols and Shapes
To add symbols or shapes to your canvas click the Insert sidebar and select the option Symbols and shapes.
Edit Your Path
Using the Left Sidebar, you can create a journey from one slide to the next. Edit your path and its points in "Edit" mode. Click on the objects in your prezi canvas in the order you wish them to appear. You can also use the sidebar to rearrange and delete path points or to zoom to a specific path point.
Tips and Tricks
"Borrow" from other Prezis
Reusing content is a great way to get started with Prezi and allows you to share your ideas more effectively. You can find many great examples of prezis using the Prezi Explore page, from which you can "borrow" content, animations, or even sound effects.
To use content from another Prezi, first select a reusable prezi you like from the Explore page, then click Save a Copy to place a copy of the prezi in your own prezi library. You can open the prezi from here and start adding your own content. You can also cut and paste elements you like into one of your own prezis.
8 Tips for Prezi
Start by mapping out your presentation
Create a meaningful structure so that an audience can undertand what your presentation is about when zoomed out

Limit yourself to three layers of depth within the presentation
Include meaningful images that symbolize what you are communicating and trigger emotion

Include transitional frames that zoom out completely, giving the audience spatial context to see where the journey is heading

Avoid dramatic, nauseating rotations
Use visual guides such as arrows to progress from one frame to another
Use vector images in .swf format when possible for extreme magnification
Last updated: March 23, 2018