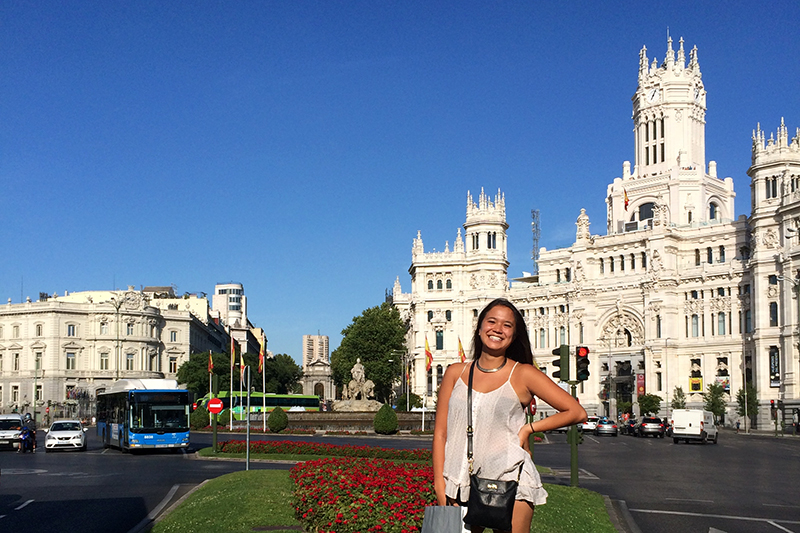 Multiple interests, multiple majors
Why choose between Spanish and French when there's a foreign language major? So it seemed to Halimah Schmidt '16, who is concentrating in art, too. She's planning a semester of study in Paris to feed both her majors. She'll bone up on grammar, and, "Obviously it will be very good for my art experience being in Paris, because there'll be so many museums I'll be able to visit," she points out. As for Spanish, Schmidt landed an internship in Madrid teaching English to adult professionals the summer before she goes to France.
More >>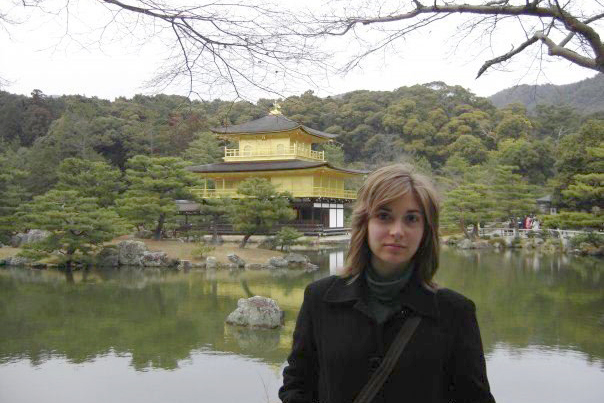 Erica Fultz '08
A graduate's progress: a job in Japan
Erica Fultz '08 was a foreign languages major who stepped out of Hamilton College and into a job teaching English at AEON, one of Japan's major eikaiwa or English conversation schools. "My knowledge of foreign languages helped me in both my daily life in Tokyo as well as my work life. Not only was I able to easily communicate with Japanese people, but I was able to place myself in the shoes of my students and become a very effective teacher," says Fultz, who is now a curriculum developer at AEON.
More >>