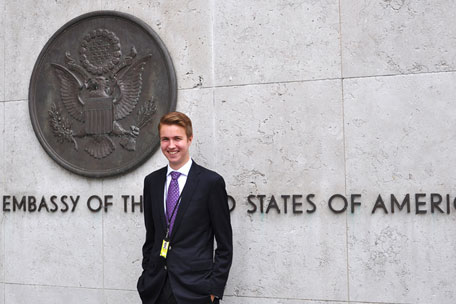 Peter Jorgensen '16 at the U.S. Embassy in Copenhagen, Denmark.
Taking on the world: politics is just the beginning
As deep as his interest runs in world politics, Peter Jorgensen '16 says he couldn't take studying only that subject or its close relatives. Jorgensen is a world politics major with an English minor and a possible second minor in French.
More >>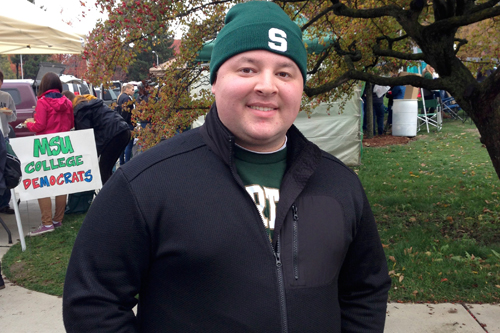 Jacob Kleinrock '11 working at a University of Michigan-Michgan State football game.
A graduate's progress: a job on the compaign trail
Jacob Kleinrock '11 has been interested in politics since high school. His government major at Hamilton College reaffirmed his interest, and he's working as deputy finance director for a gubernatorial campaign. "The classes and one-on-one discussions were invaluable to me as I learned about the many problems of government and intricacies of the solutions," Kleinrock says.
More >>