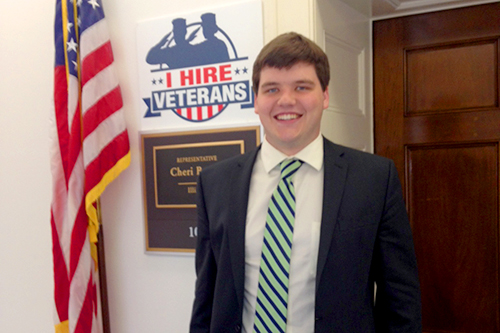 Thomas Funk '15 interned for Congresswoman Cheri Bustos at her congressional office in Washington D.C.
A student learns firsthand: D.C. internship, study in France
Thomas Funk '15 says his summer internship with a U.S. congresswoman will play a part when he decides what to do with his future. Experiencing Washington, D.C. firsthand was an eye-opener.
More >>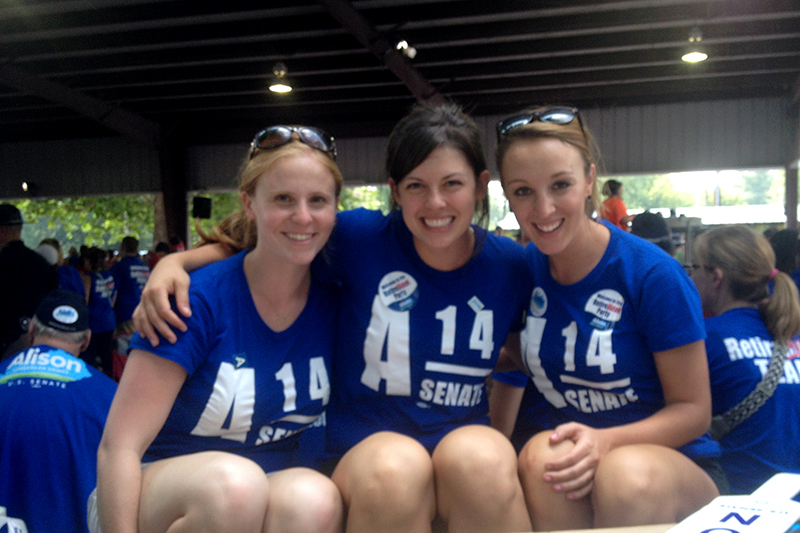 Ellen Esterhey, center, on the campaign
A graduate's progress: a stint in high-profile politics
Ellen Esterhay '14, who double-majored in world politics and Chinese, went from Hamilton to a position in a high-profile, high-pressure political campaign. She landed an internship, than a job as a press assistant, in Kentucky Secretary of State Alison Lundergan Grimes' effort to unseat Senate Minority Leader Mitch McConnell. Her candidate lost, but Esterhay loved the experience. "I think working a campaign can be pretty grueling, but it's really great knowing you're going to work every day doing something that you believe in," she says.
More >>