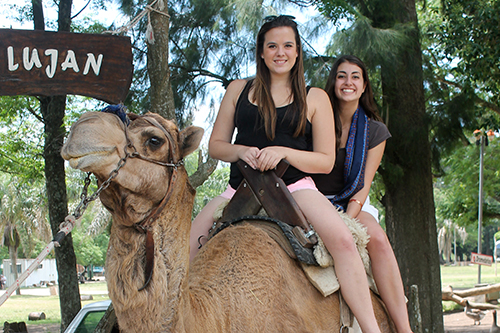 Bianca Buonaguro '14, right, and Sarah Kerr '14
A student's discovery: loving a new language
Bianca Buonaguro '14 didn't realize how much she loves speaking Spanish until she studied abroad in Buenos Aires, Argentina, an experience that inspired her to take on Hispanic studies as a second major. (History was her first.) Buonaguro is aiming for a career in which she can use her Spanish.
More >>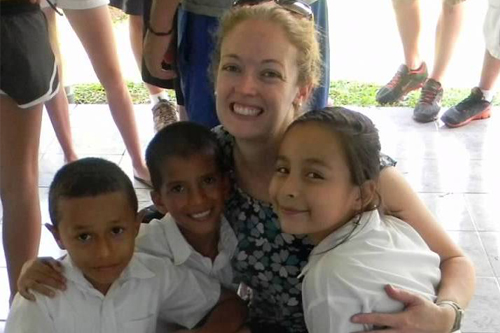 Amie Johnson '04 on a trip she took with her high school students to Costa Rica.
A graduate's progress: teaching what she loves
Amie Johnson '04 studied Spanish at Hamilton College because language was something that she loved. Now, as a Spanish teacher at a high school just down the hill from campus, she tries to spread that love of languages to her students.
More >>