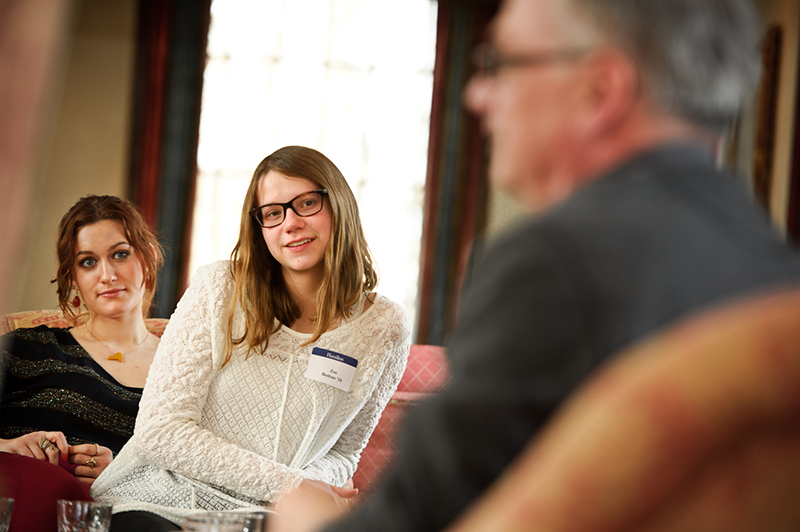 Zoe Bodzas '16 listens to playwright Richard Nelson '72 during a reception.
A student's mix: language is the common ground
Creative writing major Zoe Bodzas '16 recently won a college grant to create a "zine," a small-scale publication, of her own introspective poetry. Her project is a study of outside perception and identity. She says her linguistics minor, and courses in sociology, psychology and other subjects outside the English department, along with her English studies, will help her develop as a creative writer.
More >>
Bodzas studies Arabic and Spanish at Hamilton College in large measure because she's interested in their grammar. In a phonetics class, Bodzas found it exciting to learn the nitty-gritty of language use. She's taken playwriting and a course in theatre performance. She says language is the common ground of her academic interests; she's intrigued by how people communicate and learn language.
"I think my dream is to like work either possibly as a professor or in academia or to work with a publication. That's very exciting to me, like maybe a literary magazine, or some kind of arts-and-culture sort of thing," she says.