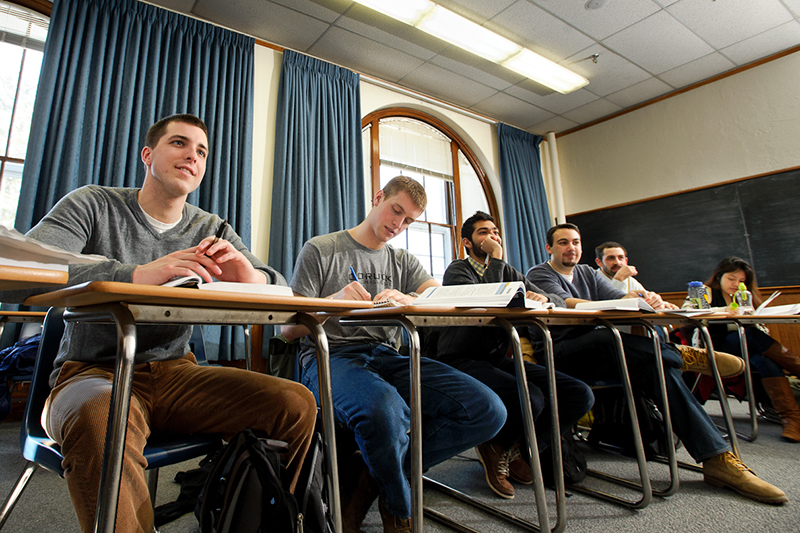 Will Boudreau '14, left, participates in discussion during his Arabic class.
A student's new interest: Arabic, for the future
On a whim, Will Boudreau '14 took an Arabic language class sophomore year at Hamilton College. "When I started taking the language we studied the language but we also focused a lot on sort of the culture and the politics and the societies of the Middle East," he says. He was intrigued. "I think with the open curriculum I was able to just take something like Arabic and it really struck an interest, and I was able to go with it," he says.
More >>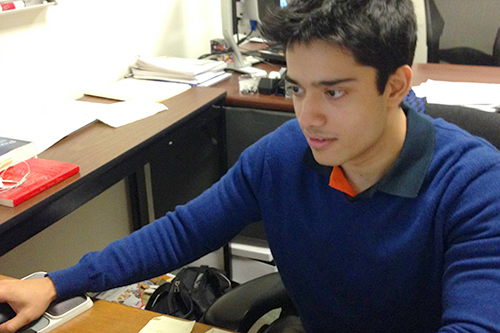 Redwan Saleh '13
A graduate's progress: the path to law school
Redwan Saleh '13, who majored in government and minored in Middle Eastern and Islamic world studies, works as a corporate legal assistant in a Manhattan law firm. Longer term, he plans to earn a law degree and work to promote civil rights nationally or internationally. His Hamilton College professors and his study abroad, he says, inspired his aspirations and passions.
More >>