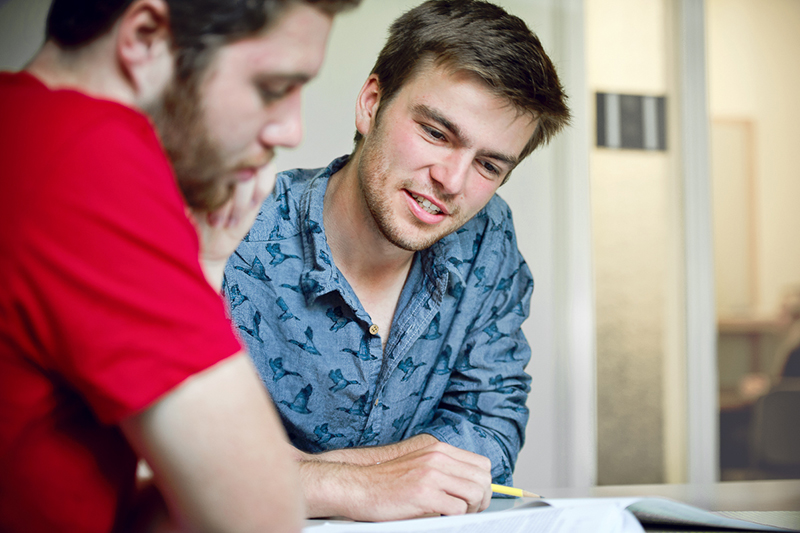 Chris Bousquet '16, right, double major in philosophy and government, tutors Conor Bradley '16, left, in the Writing Center.
A student's exploration: making the most of multiple interests
Maybe it's harder to make choices when your interests blanket the course catalogue, but Chris Bousquet '16 found a way to fit things in. He double-majors in philosophy and government; at one point he was thinking maybe physics and government or French and government. He entered Hamilton College as a Schambach Scholar, which means he has a stipend to do research in a subject of his own choosing. He went with math.
More >>

Cara Chard '03
A philosophy grad finds her way to urban farming
When whimsy and opportunity collided, says Cara Chard '03, she learned to keep bees on a Brooklyn rooftop. It was her introduction to the burgeoning world of urban agriculture. "Opportunities that I hadn't previously known to exist presented themselves, and I took them," she says. She ran a farm-based learning program in Brooklyn for three years and then became the first employee of City Growers. She's now executive director at the nonprofit, which provides students with hands-on food and farm education on rooftop farms.
More >>