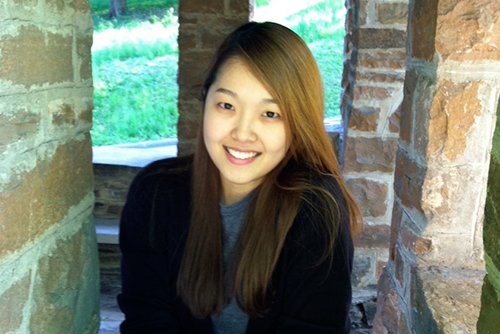 Crystal Kim '15
A student's progression: a paper, a grant, a year in Korea
When Crystal Kim '15 was a first-year student, she realized her best approach to college was to toss the precise plan she'd mapped out and open up to all Hamilton had to offer.
More >>

Chris Takacs '05
A graduate's progress: a book and pursuit of a Ph.D.
Chris Takacs '05 entered Hamilton College expecting to major in philosophy, then discovered the passion that became his career. He's pursuing a doctorate in sociology at the University of Chicago and recently published a book with a man who was his professor at Hamilton, Dan Chambliss, the Eugene M. Tobin Distinguished Professor of Sociology.
More >>