Biology
Faculty
The Hamilton biology faculty are active not just as teachers, but as scholars as well. Their research interests vary from cell biology, endocrinology, molecular genetics, and developmental biology to electron microscopy, plant physiology, and ecology.

Wei-Jen Chang, Ph.D., Associate Professor of Biology
wchang@hamilton.edu
Wei-Jen Chang, associate professor of biology, joined the Hamilton faculty in 2006. He earned a bachelor's degree from National Taiwan University and his master's and Ph.D. from SUNY Buffalo. During his postdoctoral work at Princeton University Chang studied gene evolution and genome organization in unicellular organisms. He has written or co-written several professional articles in Gene, Protist, Molecular Biology and Evolution and Proceedings of the National Academy of Sciences.

David Gapp, Ph.D., The Silas D. Childs Professor of Biology
dgapp@hamilton.edu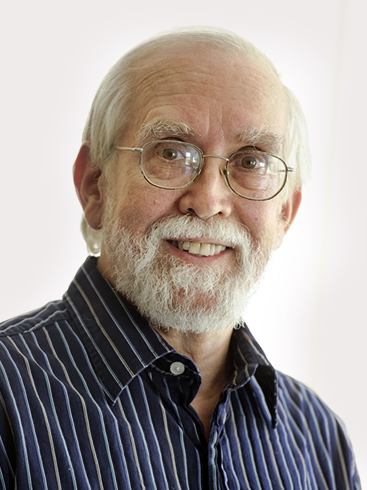 Gapp concentrates on comparative endocrinology of reptiles, with a focus on the action and evolution of gastrointestinal and pancreatic hormones. He has written and reviewed manuscripts for notable journals including The Journal of Comparative Endocrinology and Physiological Zoology, and he has received research grants from the National Institutes of Health and the National Science Foundation. His research focuses primarily on turtles and alligators, examining factors controlling insulin and gastrin release and looking particularly at seasonal aspects of pancreatic hormone release in turtles. His recent identification of "diabetes" in a local population of snapping turtles may provide an interesting model to pursue the study of this serious metabolic disease that affects a significant portion of the American population.

Jinnie Garrett, Ph.D., Professor of Biology
jgarrett@hamilton.edu

A member of the Hamilton College faculty since 1986, Garrett earned her Ph.D. in biochemistry and biophysics at Texas A & M University. Specializing in the molecular genetics of yeast and microbial metagenomics, with interests in the ethical and social issues associated with genetic research, she has published articles for the Journal of Bacteriology, Journal of Cell Biology, and Journal of General Microbiology. She has been awarded grants from the National Institutes of Health, National Science Foundation, and several private foundations. She is currently investigating the diversity of microbial life in Green Lake: an unusual stratified (meromictic) lake located just outside Fayetteville, NY.
More about Jinnie Garrett ...

Herm Lehman, Ph.D., Professor of Biology
hlehman@hamilton.edu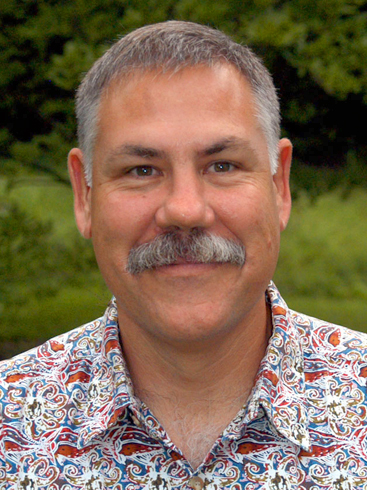 Lehman's research is focused on the development and function of neurotransmitters. Neurotransmitters are molecules released by neurons and mediate communication throughout the nervous system. Thus, the proper expression and maintenance of neurotransmitter levels is a critical, yet largely unknown, aspect of the metabolism of the neuron.
More about Herman Lehman ...

Heather Mallory, Ph.D., Visiting Assistant Professor of Biology
hmallory@hamilton.edu
Heather Mallory earned her bachelor's degree in ecology and evolutionary biology from The University of Arizona and her Ph.D. in biology from Georgetown University. She has taught at George Washington University, Georgetown University, and Washington and Lee University, covering a wide variety of topics including animal behavior, field entomology and ecological development. Her research focuses on the behavioral ecology of insects, including learning and memory processes.

Joe Martens, Ph.D., Visiting Assistant Professor of Biology
jmartens@hamilton.edu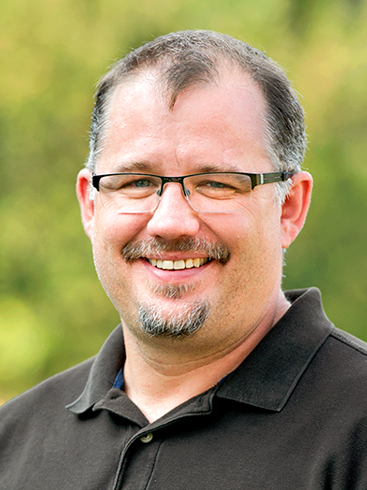 Joseph Martens received a B.Sc from the University of Waterloo and a Ph.D in biochemistry from the University of Western Ontario. He pursued postdoctoral studies with Dr. Fred Winston in the Department of Genetics at Harvard Medical School. While there Martens uncovered a new mechanism of gene expression whereby transcription of non-protein coding DNA regulates the expression of an adjacent protein coding gene. His discovery was published in Nature and was also featured in Discover magazine as one of the top 100 scientific breakthroughs of 2004. Martens previously taught at the University of Pittsburgh where he continued to cultivate his interest in understanding how transcription of non-protein coding regions of eukaryotic genomes impacts both chromatin and gene regulation. He has published papers in this area in Nature and Genes and Development, among others.

Michael McCormick, Ph.D., University of Michigan, Associate Professor of Biology
mmccormi@hamilton.edu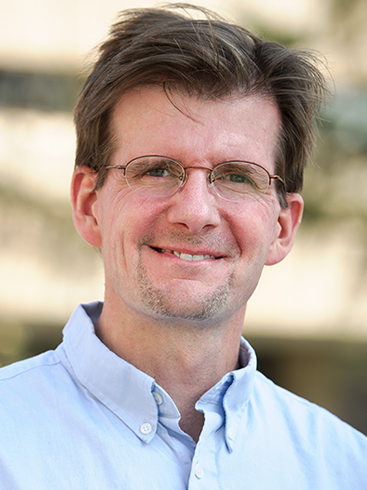 Mike McCormick is a member of the Biology Department with a shared teaching commitment in the Geosciences Department. His research interests lie broadly in geomicrobiology and environmental chemistry. McCormick's current research focuses on electron transfer processes between metal respiring bacteria and metal oxides, the transformation of environmental contaminants by biogenic minerals, the microbial diversity of naturally occurring redox interfaces and the development of microbial fuel cells as a novel energy source. He joined Hamilton having completed a Ph.D. and post-doctoral fellowship in environmental engineering at the University of Michigan. McCormick has published in the journals
Environmental Science and Technology
and
Water Research.
McCormick's research has been supported by grants from the ACS Petroleum Research Fund, the Department of Energy (DOE) and the National Science Foundation (NSF). In 2007 McCormick was awarded a research grant by DOE to examine the role of biogenic Fe(II) minerals in treating uranium contamination and by NSF to characterize the microbial diversity of a novel cold seep community recently discovered off the Antarctic Peninsula.
More about Mike McCormick ...

Sue Ann Miller, Ph.D., Professor of Biology
smiller@hamilton.edu
Professor Miller has presented her science and approaches to education in Asia, Europe, Latin America and all over North America. At Hamilton she investigates influence of cell division and cell death on shaping early vertebrate embryos. Her published work can be found in Developmental Biology, Development, Developmental Dynamics, The Anatomical Record, the Journal of Experimental Zoology, The New Anatomist, and Anatomical Sciences Education. Miller was coauthor and illustrator of a book as an undergraduate and has subsequently published research with her own undergraduate collaborators. Extensive world travel enriches her broad view of biology that she shares with students.
More about Sue Ann Miller ...

William Pfitsch, Ph.D., Associate Professor of Biology
wpfitsch@hamilton.edu
Pfitsch researches how plants meet the challenges of living in potentially stressful conditions. In recent years, he has focused his research on the limitations of different plants in their natural habitats, specifically examining physiological and morphological differences of asters in the forest and open fields. Currently, Pfitsch focuses on plant interactions with other organisms (specifically symbiotic fungi and bacteria) that help them meet those challenges. Pfitsch earned his Ph.D. in botany at the University of Washington. His research has been supported by funds such as the Emerson Grant for Collaborative Research, and Howard Hughes Research. Currently, Pfitsch is working on a collaborative project with the Hamilton College Leonard C. Ferguson Professor of Biology Ernest Williams, The Nature Conservancy, and the NY State Department of Environmental Conservation on a project which has received funding from the National Wildlife Federation and The Nature Conservancy. A member of the Environmental Studies Advisory Committee at Hamilton College, Pfitsch has published extensively. His articles were published in journals including
Ecology
and
Oecologia,
and he wrote a chapter for
Tropical Alpine Environments: Plant Form and Function
(Cambridge University Press).
More about William Pfitsch ...

Pat Reynolds, Ph.D., Vice President for Academic Affairs and Dean of Faculty, Professor of Biology
preynold@hamilton.edu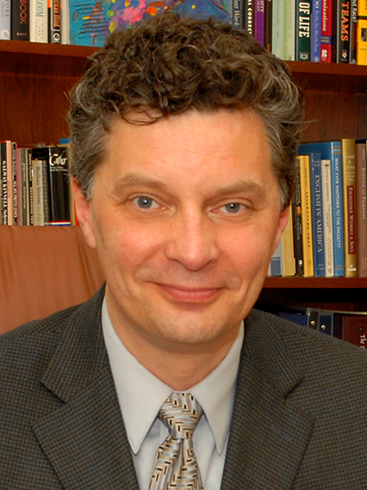 A National Science Foundation grantee, Reynolds is an expert on marine invertebrate biology, particularly the evolution of Mollusca -- the phylum that includes snails, clams and squid. Reynolds received his B.Sc. from University College, Galway, Ireland, and his Ph.D. from the University of Victoria, Canada. He has worked with biology student research assistants on cruises and at marine field stations along both coasts of North America and in Antarctica. His recent publications have appeared in Advances in Marine Biology, Zoological Journal of the Linnean Society, and in Molecular systematics and phylogeography of mollusks (Smithsonian Institution Press). He is also the editor of Invertebrate Biology, an international journal of the American Microscopical Society. Reynolds has been a visiting scientist at the Smithsonian Marine Station in Caribo Cay, Belize, the National Museum of Natural History, and the Natural History Museum in London.
More about Patrick Reynolds ...

Ernest Williams, Jr., Ph.D., The William R. Kenan Professor of Biology
ewilliam@hamilton.edu
Through field work in New York, Wyoming and Mexico, and in collaboration with Hamilton students, Williams studies the population biology, chemical ecology, and conservation of butterflies. His most recent book is The Nature Handbook: A Guide to Observing the Great Outdoors, which is a field guide to patterns in nature and was released in 2005 by Oxford University Press. He is also co-author of The Stokes Butterfly Book, published by Little, Brown and Co., and editor and co-author of A Marsh for all Seasons, published locally by the Utica Marsh Council. His recent publications have appeared in Journal of Insect Conservation, Journal of the Lepidopterists' Society, the Journal of Animal Ecology, Resoration Ecology, The Journal of Biogeography, and American Butterflies. Williams currently works with Associate Professor of Biology Bill Pfitsch on habitat restoration and management in the Rome Sand Plains of central New York.
More about Ernest H. Williams, Jr. ...

Ken Bart, Director of Microscopy and Imaging Facility, Lecturer in Biology
kbart@hamilton.edu
Bart is an electron microscopist who was trained in phycology/microbiology at SUNY at Binghamton. His research interests are diverse and include pathogenic fungal control, microbial biofilm development and recently the microscopic analysis of Antarctic ice cores. Bart's research has been supported by a National Science Foundation -ILI grant and has been published in journals such as the
Journal of Cell Biology, Microscopy Research Techniques, Fungal Genetics and Biology.
More about Kenneth Bart ...

Damhnait McHugh, Ph.D., Visiting Mellon Faculty Exchange Scholar in Biology
Damhnait McHugh, Visiting Mellon Faculty Exchange Scholar in Biology, comes to Hamilton from Colgate University, where she is associate professor of biology. She earned a master's degree from the University of Victoria, Canada, and a Ph.D. from the University of California, Santa Cruz. McHugh's areas of specialty are evolution and development of marine invertebrates, and her current research focuses on differential gene expression patterns in larvae with contrasting development modes. Her work has been published in
Invertebrate Biology, Molecular Biology and Evolution, Marine Biology, Integrative and Comparative Biology, Zoological Journal of the Linnean Society, Proceedings of the National Academy of Sciences
and other journals.
Back to Biology overview.