Faculty

Martine Guyot-Bender, Ph.D., Professor of French
mguyotb@hamilton.edu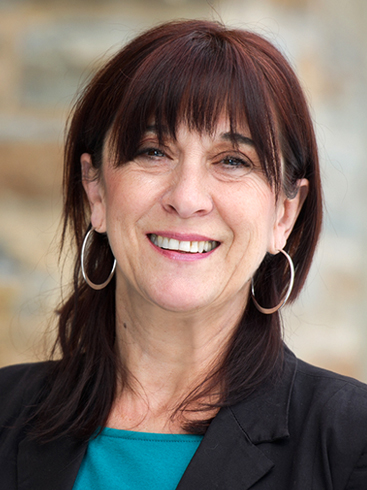 Martine Guyot-Bender, who holds a doctorate from the University of Oregon (1991), specializes in 20th-century French Studies. She teaches contemporary France and all levels of language. She has directed the Hamilton College Junior Year in France five times, most recently in 2007-2008.
Guyot-Bender is the author of Poétique et politique de l'ambiguité chez Patrick Modiano (1999), and the co-editor of Paradigms of Memory: The Occupation and Other Hi/stories in the Novels of Patrick Modiano (1998). Her recent publications include articles and book chapters on cultural stereotypes (Sites, Summer 2001); French popular fiction (French Popular Culture, 2003); and French cinema and media (Women in French, 2004; Sites, Fall 2005). She has also published articles on Belgian-born novelist Amélie Nothomb, and on Simone de Beauvoir's social novel 'Les belles images' in a special issue of Lendemains, dedicated to the 100th anniversary of de Beauvoir's birth (December 2008).
In addition, Guyot-Bender has presented many conference papers and contributed encyclopedia entries on popular culture during the Nazi occupation in France. A co-editor of Women in French Newsletter and a Cornell University visiting regional scholar since 2003, she is currently conducting research on French militant documentary film.

Angel David Nieves, Ph.D., Associate Professor of Africana Studies
anieves@hamilton.edu
Angel David Nieves currently co-directs Hamilton's Digital Humanities Initiative (DHi) an $800,000. Andrew W. Mellon Foundation Grant-funded project. He taught in the School of Architecture, Planning, and Preservation at the University of Maryland, College Park, from 2003-2008. Nieves completed his doctoral work in architectural history and Africana Studies at Cornell University in 2001. His co-edited book, 'We Shall Independent Be:' African American Place-Making and the Struggle to Claim Space in the U.S. (2008), examines African American efforts to claim space in American society despite fierce resistance. Nieves has published essays in the Journal of Planning History; Places Journal: A Forum of Design for the Public Realm; Safundi: The Journal of South African and American Studies; and in several edited collections, most recently in Places of Pain and Shame: Dealing With Difficult Heritage (2009). In 2010 he received The John R. Hatch Class of 1925 Excellence in Teaching Award. He is also associate editor of Fire!!!: A Multimedia Journal of Black Studies, an online journal of the Association for the Study of African American Life and History. His digital research and scholarship have also been featured on MSNBC.com and in Newsweek. Nieves' scholarly work and community-based activism critically engages with issues of memory, heritage preservation, gender and nationalism at the intersections of race and the built environment in cities across the Global South.

Patricia O'Neill, Ph.D., Edmund A. LeFevre Professor of English
poneill@hamilton.edu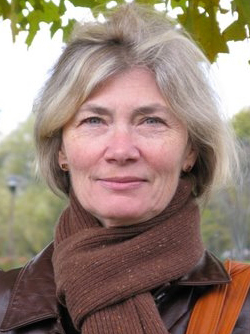 Patricia O'Neill teaches 19th century British literature and Women Filmmakers. She received her Ph.D. from Northwestern University and is the author of Robert Browning and 20th Century Criticism (1995), editor of Olive Schreiner's 1883 novel Story of an African Farm (2002) and contributor of essays on globalization and cinema. O'Neill's current work is the creation of a digital archive that promotes knowledge and discussion of the poetry of Kashmiri-American poet Agha Shahid Ali.