Comparative Literature
Faculty
The comparative literature faculty at Hamilton are experienced teachers and active scholars. Their research interests include Medieval and Renaissance European literature, narrative theory, Japanese literature, classics, and feminist theory.

Anjela Mescall, Ph.D., Assistant Professor of Comparative Literature
amescall@hamilton.edu

Anjela Mescall, assistant professor of comparative literature, earned her Ph.D. from Emory University. Peck's research and teaching interests focus on the intersections of Muslim and Christian cultures as seen through the Early Modern literary production of the Mediterranean, particularly the Iberian Peninsula. Through a study of moriscos (those Muslims forced to convert to Christianity during the 16th Century in the Spanish kingdoms), her most recent project analyzes the Iberian legacy of convivencia (peaceful and violent cohabitation of Jews, Muslims and Christians) as depicted in Spanish, Arabic and aljamiado texts after the 1492 decline of al-Andalus.

Peter Rabinowitz, Ph.D., The Sidney Wertimer Professor of Comparative Literature
prabinow@hamilton.edu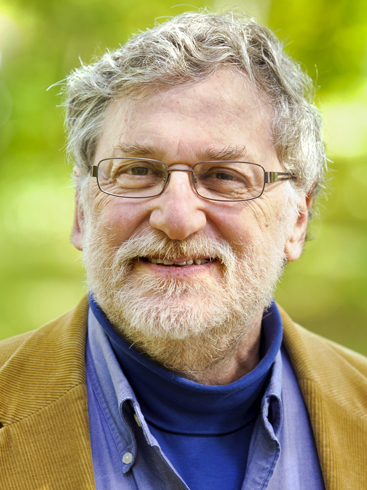 Rabinowitz, who earned a Ph.D. from the University of Chicago, began teaching at Kirkland College in 1974 and joined the Hamilton faculty in 1978 when the two schools merged. When forced into an academic self-definition, he describes himself as a narrative theorist with a strong interest in music. In fact, though, beyond his partiality for the 19th, 20th and 21st centuries, he prefers to think of himself as a committed non-specialist. He has rarely written on the same author or composer twice, and even the few exceptions (Raymond Chandler, Shostakovich, Dostoevsky) hardly fall into any logical pattern. His interests range broadly, from Proust to hard-boiled fiction, from ragtime to opera, from Chekhov to the nearly forgotten E.D.E.N. Southworth. He is the author of Before Reading: Narrative Conventions and The Politics of Interpretation (1987); co-author (with Michael Smith) of Authorizing Readers: Resistance and Respect in the Teaching of Literature (1998); co-author (with James Phelan, David Herman, Brian Richardson and Robyn Warhol) of Narrative Theory: Core Concepts and Critical Debates (2012); and co-editor (with Phelan) of Understanding Narrative (1994) and A Companion to Narrative Theory (2005). Rabinowitz's academic essays have appeared in a wide variety of books and journals, including PMLA, Critical Inquiry, Black Music Research Journal and 19th-Century Music. Rabinowitz is also co-editor of the Ohio State University Press Series on Theory and Interpretation of Narrative. As a music critic, he writes extensively in non-academic venues as well. He is a contributing editor of Fanfare and a regular contributor to International Record Review.

Nancy Sorkin Rabinowitz, Ph.D., Professor of Comparative Literature
nrabinow@hamilton.edu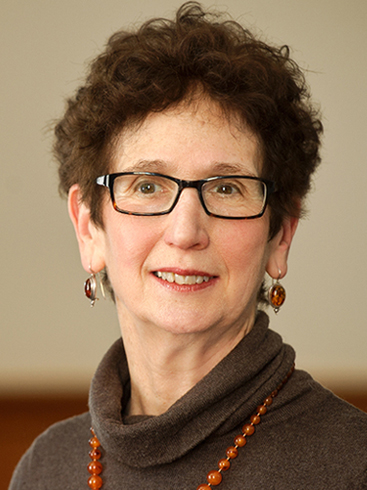 Rabinowitz began teaching at Kirkland College in 1974 and joined the Hamilton faculty in 1978 when the two schools merged. She earned a Ph.D. from the University of Chicago. In 2008 Rabinowitz published Greek Tragedy (Wiley and Blackwell). She is co-editor of the book Among Women: From the Homosocial to the Homoerotic in the Ancient World (University of Texas Press, 2002); she is co-author and translator of Women on the Edge: Four Plays by Euripides (1998), Anxiety Veiled: Euripides and the Traffic in Women, (1993) and co-editor of Feminist Theory and the Classics (1993).

Recent articles have focused on Greek tragedy and its modern usages: "Greek Tragedy: A Rape Culture?" in EuGesTa 1 (2011), "O'Neill and Dove: The Civil War through Tragedy," in Logeion 1 (2011), and "Male Medea," in Helios 38.2 (2011): 27-42. A number of other articles are currently in press, "The Expansion of Tragedy as Critique," "Greek Tragedy, Enslaving or Liberating, the example of Rita Dove's The Darker Face of the Earth," and "Ancient Myth and Feminist Politics: The Medea Project and San Francisco Women's Prisons."

In the past year Rabinowitz was an intern with the Medea Project: Theatre for Incarcerated Women/HIV Circle, where she conducted research on the Medea Project method and participated in workshops organized and conducted by Rhodessa Jones.
She recently gave talks on her work teaching classics in the prisons, "Philoctetes in the Weight Shack: Teaching the Classics in Prison," "Classics in Prison: Why Should We Care?," and "Ancient Myth and Feminism: Prison Activism and the Medea Project." Rabinowitz also presented on "Marriage or Rape? Aeschylus' Suppliants and Charles Mee's Big Love" and "Feminisms and Greek Tragedy: The Ambiguity of Consent."
Back to Comparative Literature overview.