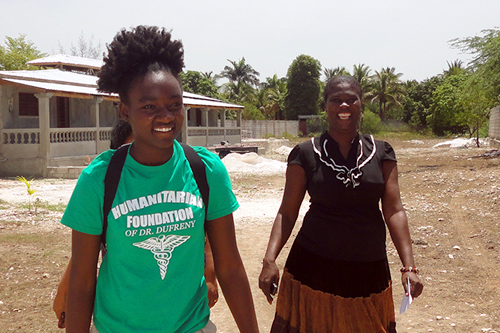 In August 2013, Jorett Joseph '15 traveled to Haiti to help create a literacy program at an orphanage with the nonprofit Humanitarian Foundation of Doctor Dufreny.
A student's discovery: research and a focused future
Jorett Joseph '15 says she could not have foreseen the experiences and studies she would embrace at Hamilton College, among them an Africana studies major and grant-funded research. She expected to major in government but fell in love with Africana studies and majored in both.
More >>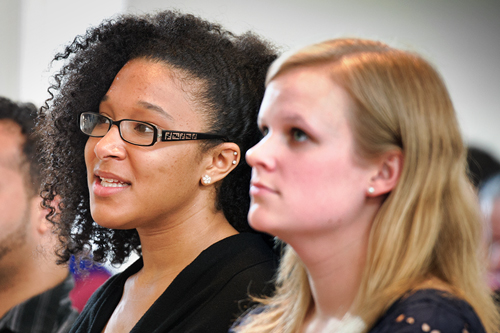 Denise Ghartey '12, left, was awarded the Bristol Fellowship at Class and Charter Day in May, 2012.
A graduate's progress: a fellowship, research abroad
Denise Ghartey '12, an Africana studies major, received one of Hamilton College's highest honors – a Bristol Fellowship. That meant after graduation she could travel abroad to research a project she devised: "Nowhere and Everywhere: A Cross Cultural Exploration of How Multicultural Young People Explore Their Identities."
More >>