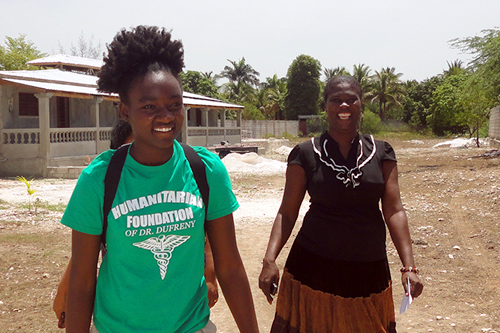 In August 2013, Jorett Joseph '15 traveled to Haiti to help create a literacy program at an orphanage with the nonprofit Humanitarian Foundation of Doctor Dufreny.
A student's discovery: research and a focused future
Jorett Joseph '15 says she could not have foreseen the experiences and studies she would embrace at Hamilton College, among them an Africana studies major and grant-funded research. She expected to major in government but fell in love with Africana studies and majored in both.
More >>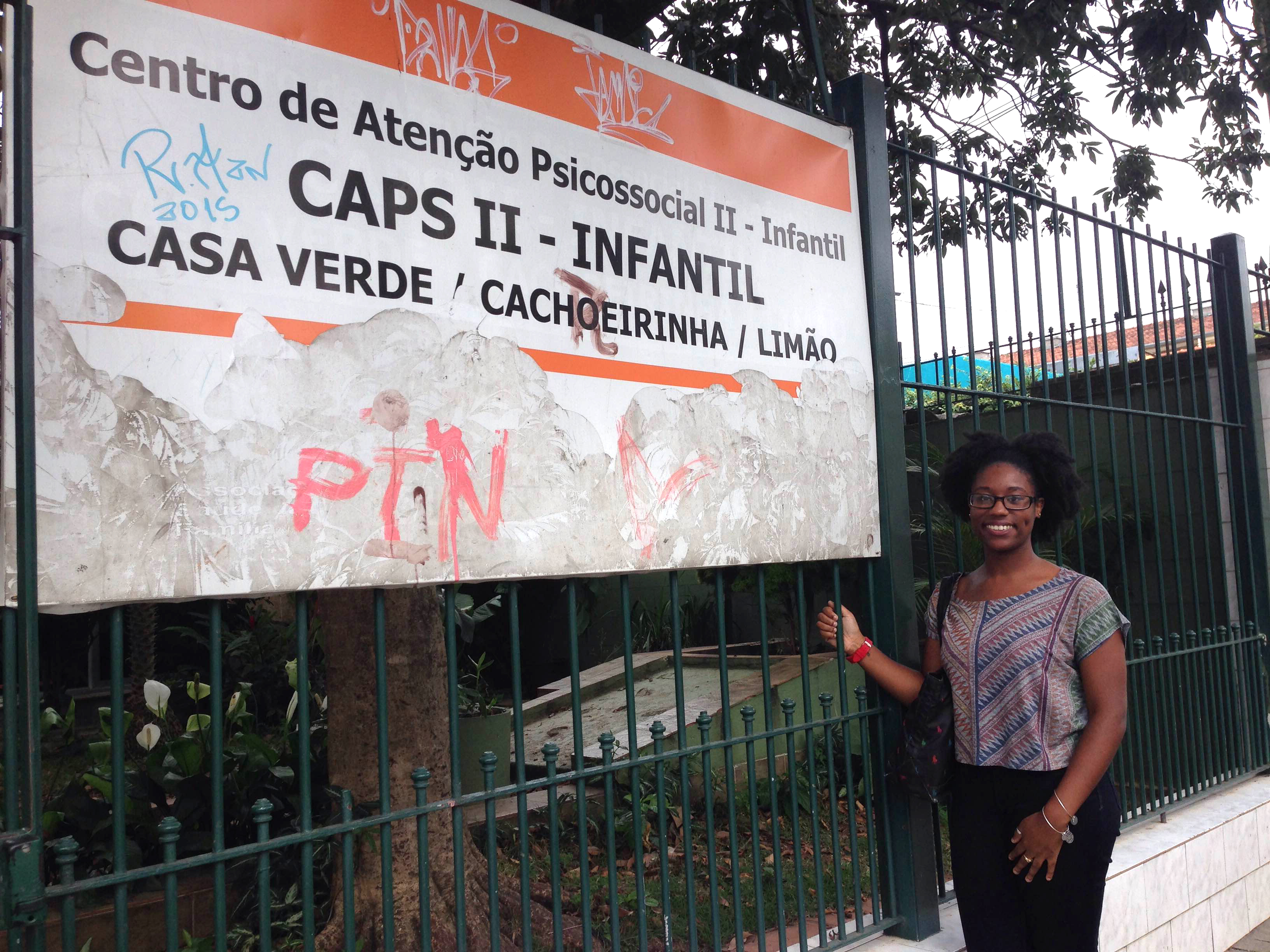 Kayla Cody '15 did some of her research at this organization, Centro de Atenção Psicossocial, a mental health service provider for youth in Sao Paulo, Brasil.
A new grad's chance at global research
It's an ambitious, tailor-made agenda: travel to Brasil, South Africa, Ghana, Jamaica and England to conduct a cross-cultural exploration of mental health care for people with psychiatric disorders. That's the plan for Kayla Cody '15's first year after graduation and it reflects both her majors – Africana studies and psychology. "That's why my project is so special to me ¬– because it combines my passion for psychology/adolescent mental health and my passion for learning about the experiences and cultures of Black/African diasporic communities throughout the world," says Cody from Brasil, where she began her work.
More >>