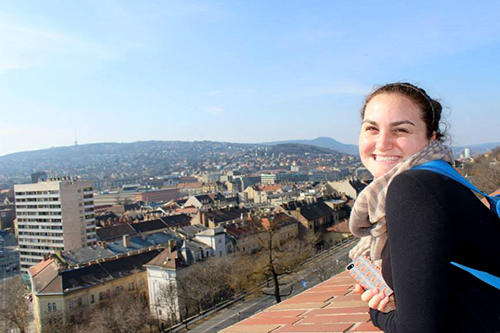 Allie Goodman '15 in Budapest.
A student's vision: tailoring a major
Allie Goodman '15 found a major she could make her own in American studies. She loves its inclusive approach to history and literature and how students can shape the interdisciplinary course of study to fit their interests.
More >>

Jack McManus '13 landed a job as arts editor at a Vermont newspaper.
A graduate's progess: a job as an editor
Jack McManus '13 was determined to be a music journalist but pretty much selected his courses at Hamilton College for the love of them. He majored in American studies and minored in medieval and Renaissance studies. Not long after he graduated, he became arts editor of the Bennington Banner newspaper in Vermont.
More >>