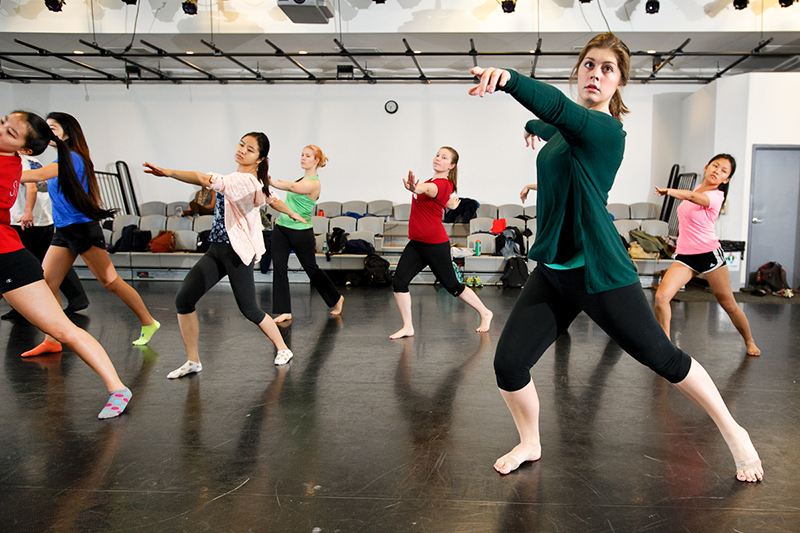 At Hamilton, Eliza Kenney '15, shown here in a class, rekindled her passion for dance and discovered American studies.
A student's freedom to create: American studies and dance
By the time Eliza Kenney '15 arrived at Hamilton College, she figured she was done with dance, burned out by competition and stress. She'd started dancing at age 8 and was tired of what she describes as "the high pressure to be perfect." Soon, however, she missed it; spring of her first year at Hamilton she signed up for intermediate ballet. As she rekindled her passion for dance, she discovered a new passion ­– American studies. She majored in both. If she'd gone to a dance school, rather than the liberal arts route, Kenney says, she'd never have gained the perspective American studies has given her.
More >>

Jack McManus '13 landed a job as arts editor at a Vermont newspaper.
A graduate's progess: a job as an editor
Jack McManus '13 was determined to be a music journalist but pretty much selected his courses at Hamilton College for the love of them. He majored in American studies and minored in medieval and Renaissance studies. Not long after he graduated, he became arts editor of the Bennington Banner newspaper in Vermont.
More >>