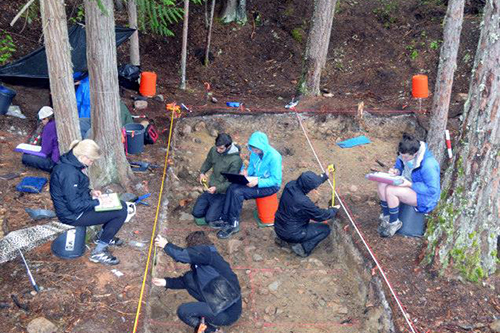 Clair Stover '14, left, on the bench, and other Hamilton students at work in British Columbia.
A student's hands-on passion for the past
For six weeks, Clair Stover '14 worked to uncover the floor of a pithouse in British Columbia, searching for artifacts that date back some 2,700 years. She was a student in a Hamilton College archaeology field immersion course, which was, she discovered, a great way to learn.
More >>