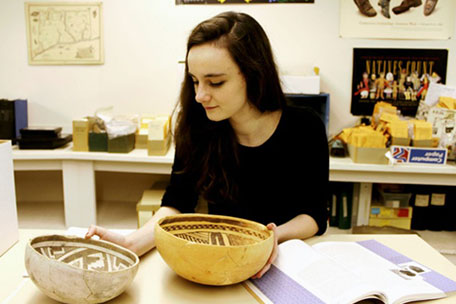 Lillia McEnaney '17 at the Institute for American Indian Studies.
A student zeroes in, drawn by a new museum and a focus on the U.S.
Lillia McEnaney '17 has pursued archeology since high school and discovered Hamilton College's program as a high school junior. She was drawn to its focus on the U.S. and Canada. Once on the Hill, McEnaney discovered a related passion – religious studies. Her particular archaeological interest lies in the U.S. Southwest and examining designs on pueblo pottery from a scientific and religious studies perspective.
More >>