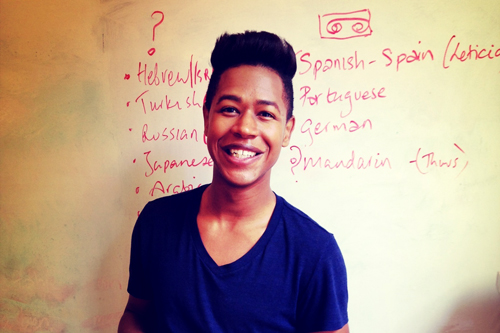 Dyllon Young '15
A student branches out: a language and a start-up
Dyllon Young '15 spoke Spanish and Italian before he entered Hamilton College and was ready to take on another language. He majored in Asian studies with a focus on China and Chinese, got a good grip on the language and put his skills to use in an internship funded through the College Career Center. Young went to work for a summer for a burgeoning language-instruction company called Smigin, helped launch its mobile app and remains active in the business.
More >>
A graduate's progress: teaching in Japan
Sarah Bither '13, who works as an assistant teacher in Japan, is delving deep into Japanese culture. She's taking tea ceremony and koto lessons.
More >>