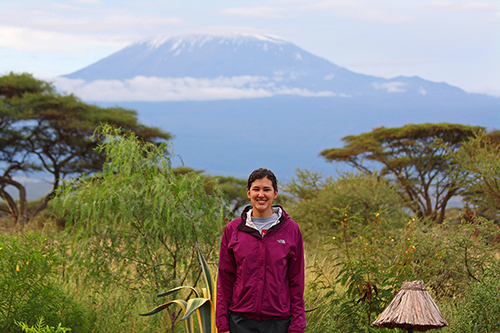 Abby Martin '14 in Kenya during an internship with The Africa Health Network at Voice of America.
A student's explorations: a varied route to med school
Abigail Martin '14 headed to college expecting to major in biology, work for a year after graduation and push on to medical school. She had fun striding out of her pre-med comfort zone, but her core interests held true. Martin learned she loves art history and secured a College science research grant. And she still wants to go to med school.
More >>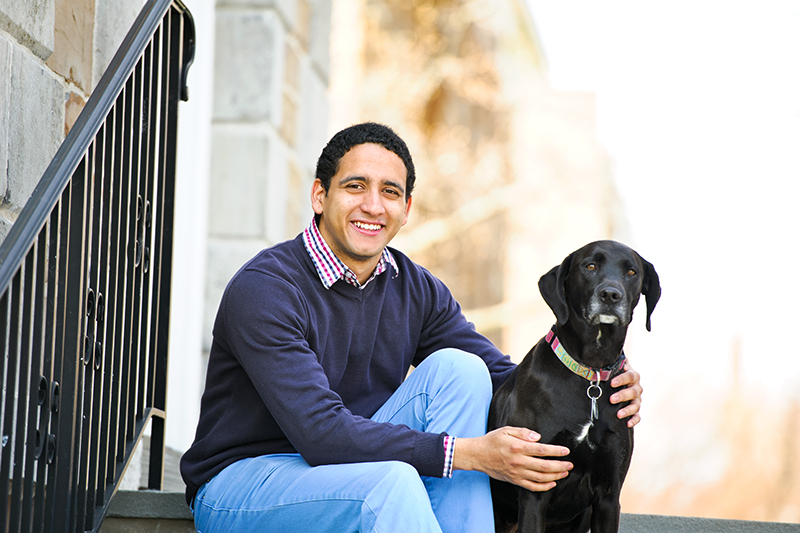 Felipe Garcia '14 with Lily
A graduate's progress: thinking critically, heading to vet school
As he heads for the University of Pennsylvania's School of Veterinary Medicine, Felipe Garcia '14 feels ready. When he worked at the Philadelphia Animal Hospital and took part in U. Penn's summer vet program, Garcia found that parasitology, anatomy with histology and his other Hamilton coursework served him well.
More >>