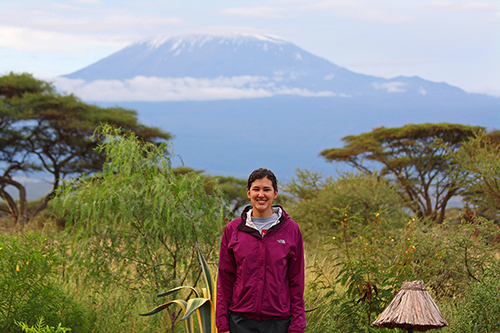 Abby Martin '14 in Kenya during an internship with The Africa Health Network at Voice of America.
A student's explorations: a varied route to med school
Abigail Martin '14 headed to college expecting to major in biology, work for a year after graduation and push on to medical school. She had fun striding out of her pre-med comfort zone, but her core interests held true. Martin learned she loves art history and secured a College science research grant. And she still wants to go to med school.
More >>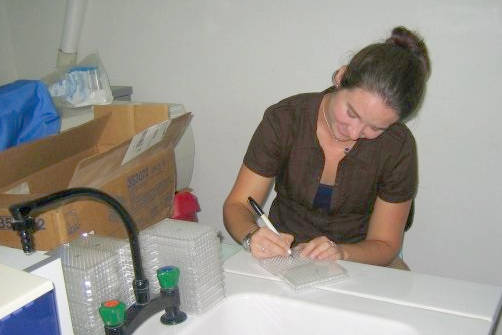 Allison Demas '07 in the field in Senegal when she was a Fulbright fellow.
A graduate's progress: study at Harvard
Allison Demas '07 is using the tools and techniques of molecular biology to study Plasmodium falciparum, the parasite that causes malaria. She is pursuing a doctorate in the Biological Sciences in Public Health program at the Harvard School of Public Health – and steaming toward her goal.
More >>