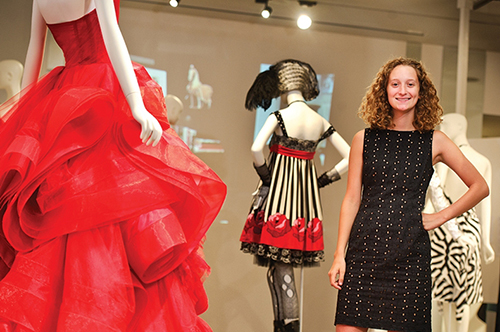 Ali Crivelli '14 spent her summer interning at the Museum of Chinese in America in New York City. Shown here with an exhibit on Chinese fashion designers, she worked in the development and curatorial departments, researching Chinatown's history and current Asian-American artists, and updating the museum's fundraising database.
A student's resolve: sticking with the program
A professor suggested Ali Crivelli '14 do early study abroad in China, so in the spring semester of her sophomore year, Crivelli plunged into the rigorous program in Beijing and emerged a better speaker.
More >>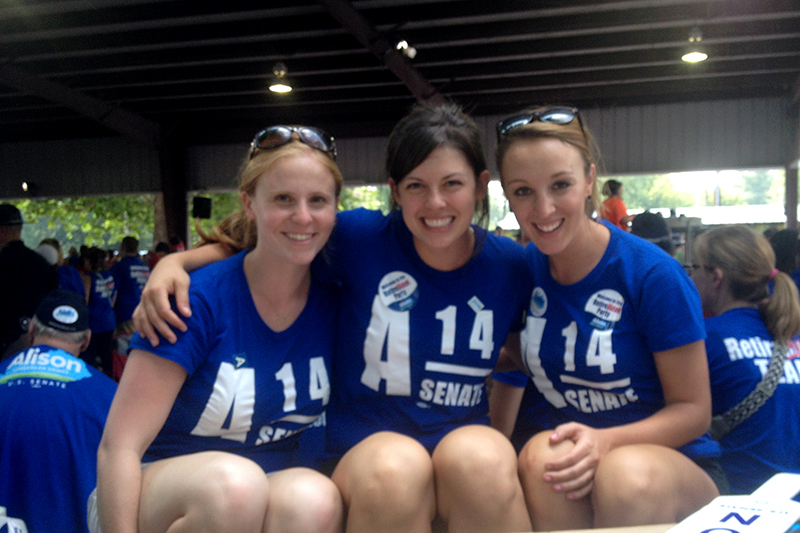 Ellen Esterhey, center, on the campaign
A graduate's progress: a stint in high-profile politics
Ellen Esterhay '14, who double-majored in Chinese and world politics, went from Hamilton to a position in a high-profile, high-pressure political campaign. She landed an internship and then a job as a press assistant in Kentucky Secretary of State Alison Lundergan Grimes' effort to unseat Senate Minority Leader Mitch McConnell. Her candidate lost, but Esterhay loved the experience. "I think working a campaign can be pretty grueling, but it's really great knowing you're going to work every day doing something that you believe in," she says.
More >>