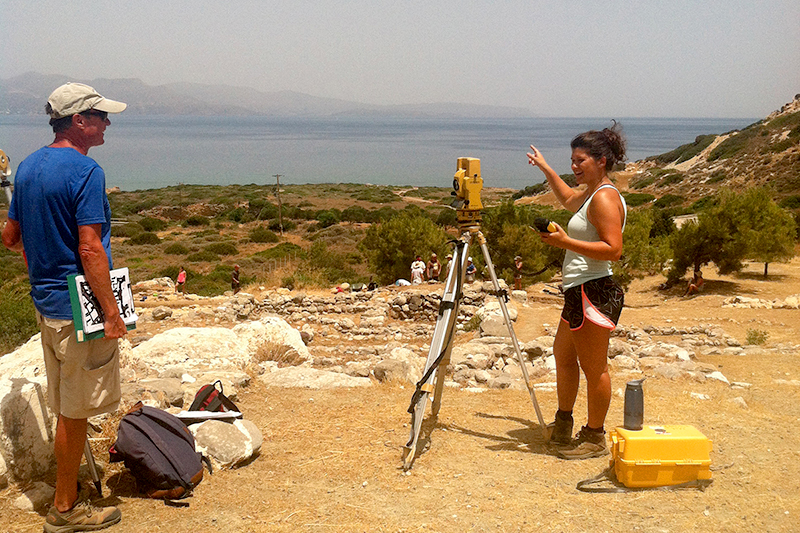 Ianno Recco '16, right, with Professor John McEnroe on Crete.
Ancient languages, art history and a plan for the future
Ianna Recco '16's bedtime stories were Greek myths; her mother is from Greece, and Recco grew up to major in classical languages. She traces her other major, art history, back to her artist father. Her eventual goal is a job in curatorial work, maybe in a classics collection where her ancient languages could come in handy. "I feel like even if I don't end up working in a museum, for whatever reason, that I could really do anything, just because I have this breadth of knowledge. And especially, they really emphasize writing here at Hamilton, so I've really honed my writing skills. I guess any employer would really like to see that," Recco says.
More >>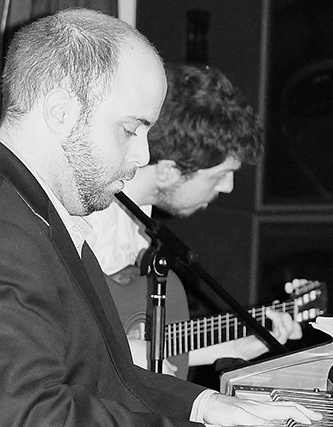 A graduate's progress:
teaching and the classics
Larry Allen '09, a teacher with a master's degree in secondary education from the University of Pennsylvania, says his classics major is a great conversation starter. It also informs his work.
"Professionally, the classics have played an enormous role in influencing my teaching. When I was in graduate school, my professors often commented that I approached teaching history and social sciences from a different direction than many of my classmates. I can't imagine teaching world history without art and literature playing a central role in the class," Allen says.
More >>