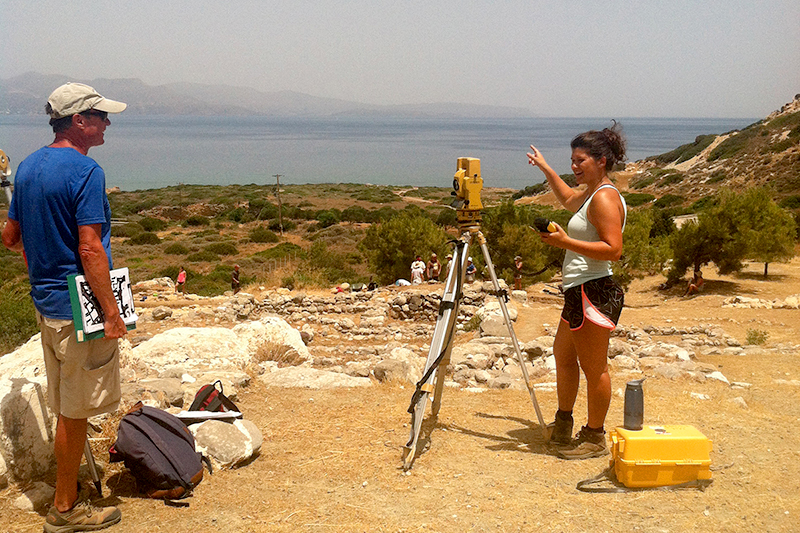 Ianno Recco '16, right, with Professor John McEnroe on Crete.
Ancient languages, art history and a plan for the future
Ianna Recco '16's bedtime stories were Greek myths; her mother is from Greece, and Recco grew up to major in classical languages. She traces her other major, art history, back to her artist father. Her eventual goal is a job in curatorial work, maybe in a classics collection where her ancient languages could come in handy. "I feel like even if I don't end up working in a museum, for whatever reason, that I could really do anything, just because I have this breadth of knowledge. And especially, they really emphasize writing here at Hamilton, so I've really honed my writing skills. I guess any employer would really like to see that," Recco says.
More >>
Funded by an Emerson grant from the College, Recco spent a summer in Crete working with John McEnroe, the John and Anne Fischer Professor in Fine Arts at Hamilton, at Gournia, a Late Bronze Age town. They were surveying the site, with a focus on its architecture. The hands-on experience with the ancient past affirmed Recco's decision to study the classics. "I'm really happy with the path that I've chosen," she says.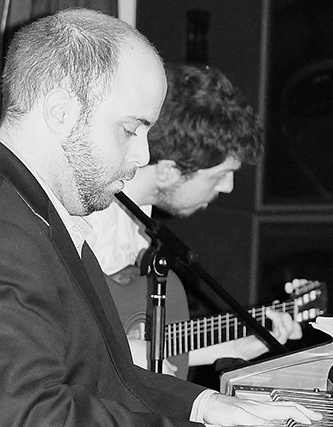 A graduate's progress:
teaching and the classics
Larry Allen '09, a teacher with a master's degree in secondary education from the University of Pennsylvania, says his classics major is a great conversation starter. It also informs his work.
"Professionally, the classics have played an enormous role in influencing my teaching. When I was in graduate school, my professors often commented that I approached teaching history and social sciences from a different direction than many of my classmates. I can't imagine teaching world history without art and literature playing a central role in the class," Allen says.
More >>
He works in a new school in Shanghai that is a partner with a private school in Florida. In 2011, Allen was among the first foreign teachers at the Nazarbayev Intellectual Schools, part of an educational reform system, in Kazakhstan.
His parents, who were both teachers, his high school teachers and his Hamilton professors helped inspire his career.
"To me, the most important part of teaching is establishing a strong relationship with your students, and Hamilton's faculty exemplifies that relationship. Hamilton's professors are approachable, accessible and passionate about working with young people. I thought that was a pretty good model to follow," says Allen, who would love to send some of his students to Hamilton someday.