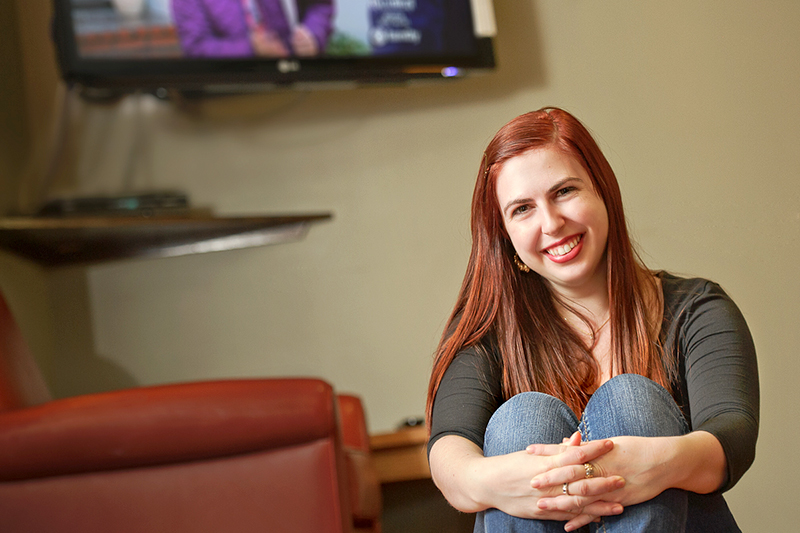 Sabrina Yurkofsky '15
Communication, psychology and an alumna's path to the TV industry
As a Hamilton College student Sabrina Yurkofsky '15 wanted to pursue a career in the television industry, and she majored in two subjects she thought would help her get there: communication and psychology. With help from the College Career Center, she did internships related to the field. And she received a prestigious Hamilton fellowship that allowed her to spend her senior year doing a research project to evaluate sexism on television and its effects on viewers. The work combined both disciplines. (Note: communication is now offered only as a minor at Hamilton.)
More >>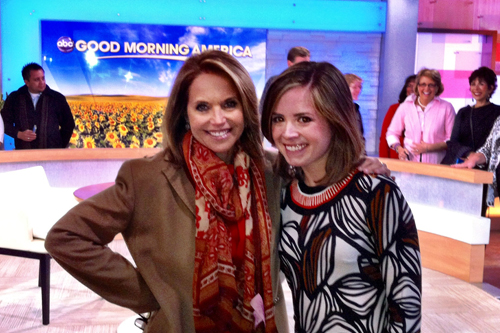 Meredith Kennedy '09, right, on the set with her boss, Katie Couric.
A graduate's progress: grad school and a job with a veteran
Meredith Kennedy '09 earned a master's degree from the Columbia University Graduate School of Journalism, where she concentrated in digital media. She works as the executive assistant to broadcast journalist Katie Couric, where Kennedy is honing her skills and her determination to stay at the cusp of ever-changing digital media.
More >>