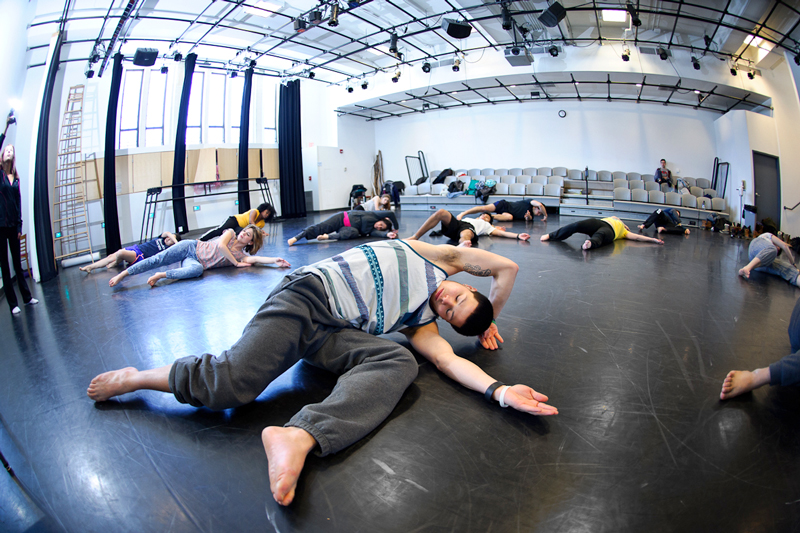 Michael Reyes and his class run through dance exercises under the direction of Professor Elaine Heekin.
A student's discovery: a passion for dance
Michael Reyes '14 moved into his unexpected major one step at a time. He is a dance concentrator who plans to build a career around dance, music and education. His aspiration is to return to Hamilton College to teach hip-hop dance.
More >>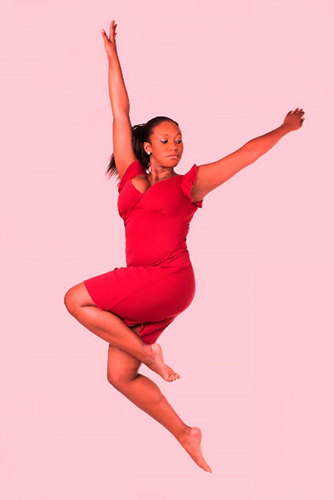 A graduate's progress:
a company of her own
Erin Brown '09 started dancing when she was 6 years old, majored in dance at Hamilton College and in 2013 launched her own dance company, the Noumenon Dance Experience, in Chicago.
She's also working on a graduate degree in sports leadership. Her thesis is about the black influence in dance.
More >>