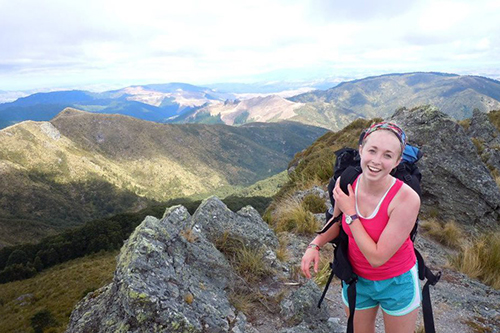 Claire Zurlo '14
A science student's discovery: diverse interests
Claire Zurlo '14 says her environmental studies major allowed her to weave diverse interests, from sociology to Spanish, into her coursework. And she discovered a passion – food justice. Zurlo entered Hamilton College expecting to major in science, but her interests veered in surprising directions. She minored in geosciences but realized her first year she wasn't necessarily interested in a science career.
More >>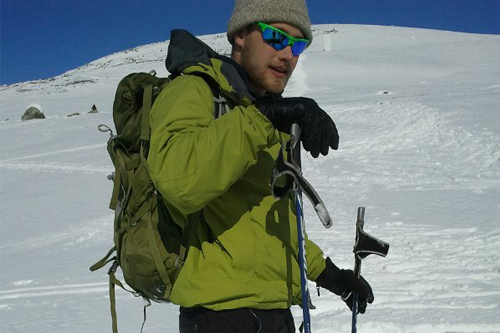 Lucas Harris '12 near his study site in Finland: the Saana massif, near Kilpisjärvi.
A graduate's progress: a Fulbright and a Ph.D.
Lucas Harris '12 declared his environmental sciences major on his application to Hamilton College and his interest held. It propelled him first to a Fulbright grant and then into a Ph.D. program in geography at Penn State.
More >>