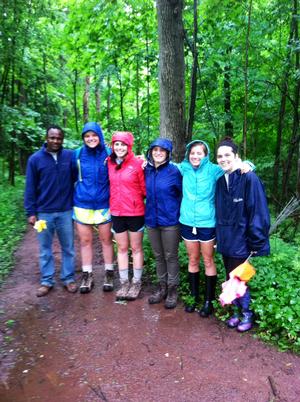 A key course and key professor shape a student's path
In high school Samantha Mengual '16 worked with the school board to try to ban sales of plastic water bottles in district schools. She entered Hamilton thinking she would major in world politics, but soon recognized her deeper passion. She wrote a paper for a government class about oil policies and the damaging impact of globalization on ecosystems; then the fall of her sophomore year she took ecology with Associate Professor of Biology William Pfitsch. "It's my favorite class I've taken at Hamilton. I felt like a little nerd. I just discovered that I love plants and ecology and evolution. It's so fascinating. And those were really cool revelations," says Mengual, who decided on an environmental sciences major with a biology concentration. She spent a summer on a team with Pfitsch researching the relationship between blacklegged ticks, which carry Lyme disease, honeysuckle and deer.
More >>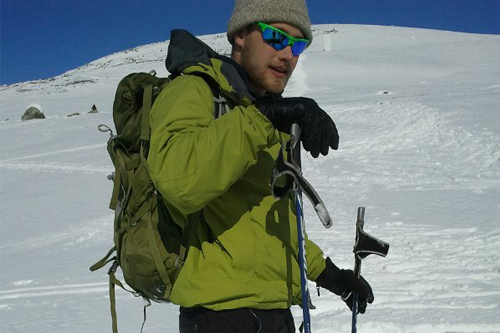 Lucas Harris '12 near his study site in Finland: the Saana massif, near Kilpisjärvi.
A graduate's progress: a Fulbright and a Ph.D.
Lucas Harris '12 declared his intent to study environmental science when he applied to Hamilton College, and his interest held. It propelled him first to a Fulbright grant and then into a Ph.D. program in geography at Penn State.
More >>