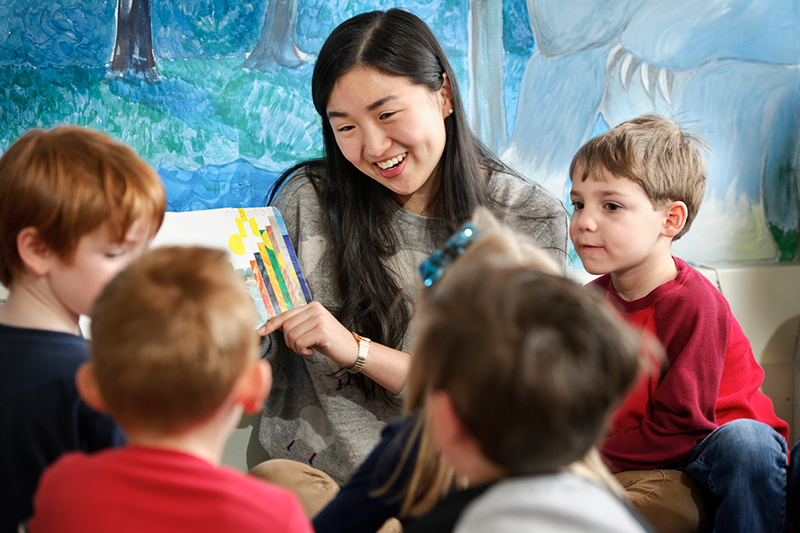 Kim Wang '14 volunteers at the Clinton Early Learning Center.
A student's achievement: a double dose of language
Looking back, Kim Wang '14 feels good about her progress in French and Chinese. She's a double major in foreign languages and philosophy at Hamilton College. "You know, when I came into college, I thought, 'Oh yeah, l really want to learn these languages,' but I didn't think it was going to be actually possible," she recalls. Now, Wang can think in three languages.
More >>
Study abroad played a big role in her achievement. She studied in China for a summer, then went to France for a year. Back on campus, she's polished off her senior thesis in philosophy and is gaining ground on two more, one in French and the other in Chinese. Even with her academic load, Wang has made time to serve on the Hamilton Honor Court. She does "a ton" of volunteer work with children, which is tied into her interest in language acquisition.
Wang plants to go to graduate school to study speech language pathology and would like someday to work in that field with children. But before she pursues a master's degree, she will take a year off. She's looking for a one-year teaching job.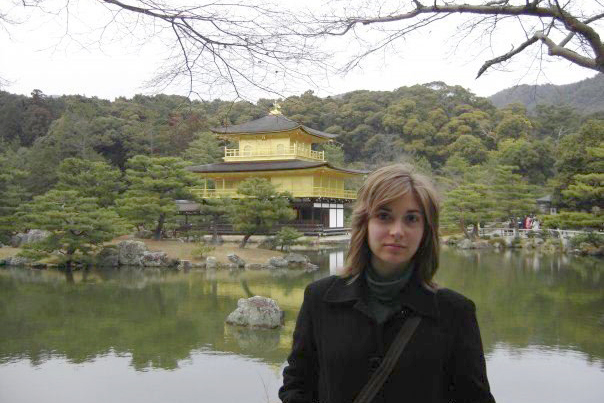 Erica Fulz '08
A graduate's progress: a job in Japan
Erica Fultz '08 was a foreign languages major who stepped out of Hamilton College and into a job teaching English at AEON, one of Japan's major eikaiwa or English conversation schools. "My knowledge of foreign languages helped me in both my daily life in Tokyo as well as my work life. Not only was I able to easily communicate with Japanese people, but I was able to place myself in the shoes of my students and become a very effective teacher," says Fultz, who is now a curriculum developer at AEON.
More >>
She picked Hamilton because its open curriculum enabled her to take all the language courses she wanted: Japanese, Spanish, French and German. Fultz studied in Kyoto for a semester and, on campus, earned two College Emerson Foundation grants, one with Kyoko Omori, associate professor of Japanese, to translate a short story from Japanese to English, and the other to study Japanese verbal nouns.
"The study of foreign languages," says Fultz, "is really the study of communication – learning new points of view about the world and how to share your view with others. Learning a foreign language takes passion, but if you put in the time and effort, it will pay off more than you'd ever imagine."