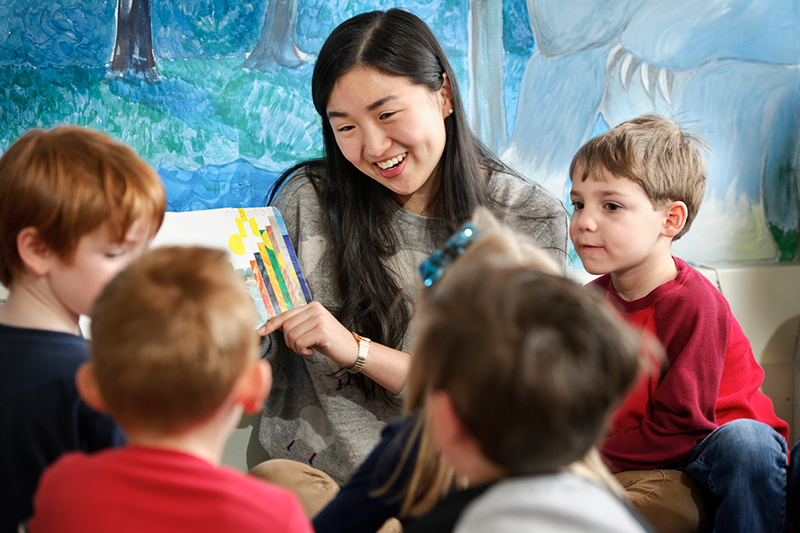 Kim Wang '14 volunteers at the Clinton Early Learning Center.
A student's achievement: a double dose of language
Looking back, Kim Wang '14 feels good about her progress in French and Chinese. She's a double major in foreign languages and philosophy at Hamilton College. "You know, when I came into college, I thought, 'Oh yeah, l really want to learn these languages,' but I didn't think it was going to be actually possible," she recalls. Now, Wang can think in three languages.
More >>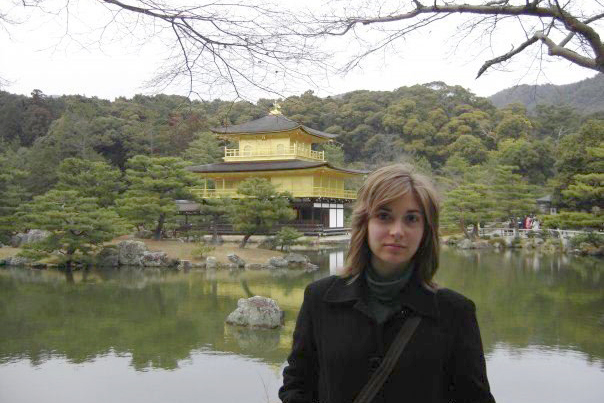 Erica Fulz '08
A graduate's progress: a job in Japan
Erica Fultz '08 was a foreign languages major who stepped out of Hamilton College and into a job teaching English at AEON, one of Japan's major eikaiwa or English conversation schools. "My knowledge of foreign languages helped me in both my daily life in Tokyo as well as my work life. Not only was I able to easily communicate with Japanese people, but I was able to place myself in the shoes of my students and become a very effective teacher," says Fultz, who is now a curriculum developer at AEON.
More >>