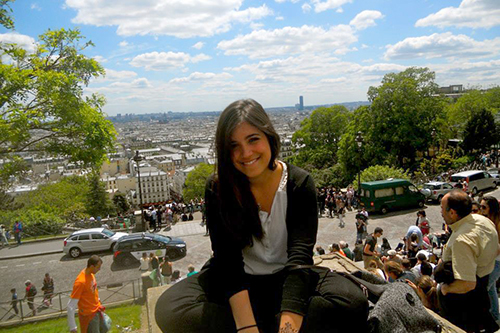 Audrey de Magalhaes '14 in France.
A student's success: free-flowing French
The realization hit her during her junior year in Paris: Audrey de Magalhaes '14, who speaks several languages, had become a French speaker. When she met her first host family, she says, she was nervous; she could not form a single French sentence. A few months later, when her mom came to visit her in Paris, de Magalhaes did all the talking for them both.
More >>

Elizabeth Collins '10 in the Alps.
A graduate's progress: a passion and a Ph.D.
Elizabeth Collins '10 follows her passion. She just started a doctoral program in French and Francophone studies at the University of California, Los Angeles. Her study abroad in Paris when she was at Hamilton College was a major influence on her career and academic path.
More >>