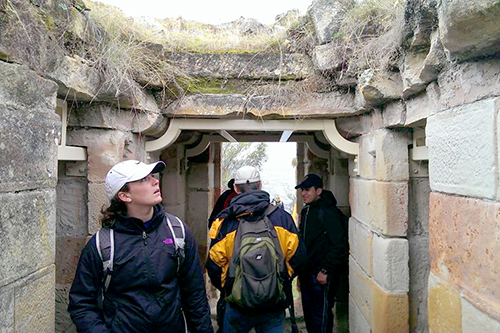 Aubrey Coon '16 in Tasmania.
A student's growth: embracing the unexpected
Aubrey Coon '16 intends to declare a major in geosciences as soon as she is eligible. She entered Hamilton College eager to consume all the science and math she could but found herself in some courses outside her comfort zone. To her surprise, that proved to be a good thing.
More >>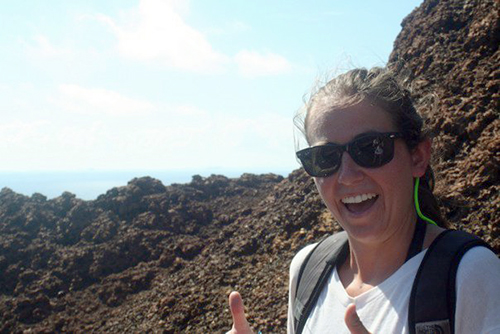 Caitlin Livsey '12 in the Galapagos standing in front of spatter cones.
A graduate's progress: pushing toward a doctorate
Caitlin Livsey '12, who is working on a master's degree in geosciences at Pennsylvania State University, plans to go for a doctorate in the subject she discovered at Hamilton College. "The thing I love most about geology is that it ties together so many different areas of study.
More >>