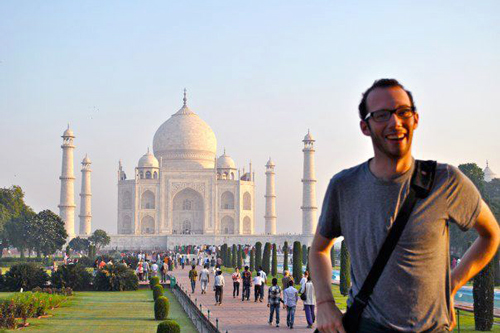 Anderson Tuggle '14 in India.
A student's growth: delving into primary sources
History major Anderson Tuggle '14 is packing in as much as he can of the Hamilton College experience. He took accounting because he wanted to, wrote for The Spectator student newspaper, interned with the federal Department of Justice and won a College grant to research history he learned about from photos on his host family's wall during study abroad in India.
More >>
A graduate's progress: earning a master's, seeking to inspire
Jacob Sheetz-Willard '12 is studying the subject he learned to love at Hamilton College – history – in a master's program in American history at Utah State University. He entered the program as the presidential fellow for the College of Humanities and Social Sciences.
More >>