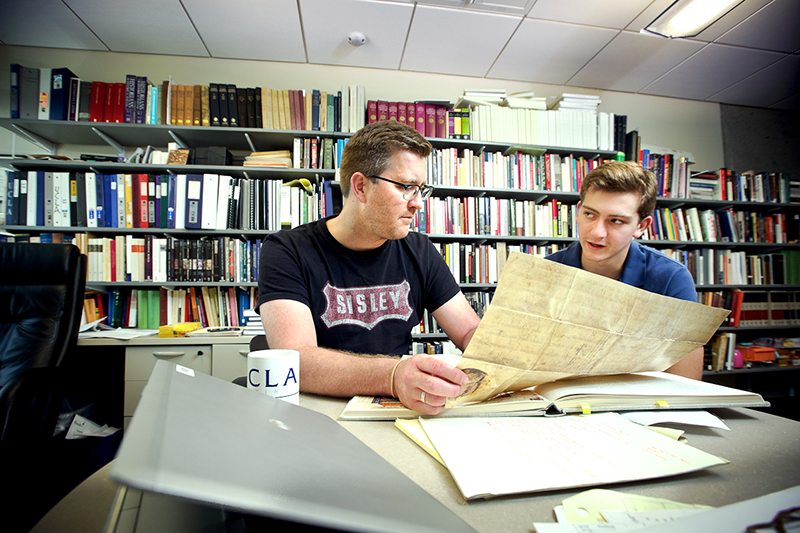 Matt Currier '16 meets with Assistant Professor of History John Eledvik to discuss his Emerson Foundation research project.
A student's research: royal diplomas and history discerned
Torn between history and sociology, picking a major was tough for Matthew Currier '16, but he went with history and found a niche in medieval/Renaissance coursework. Major declared, he wanted to find a way to spend a summer doing research. He turned to Assistant Professor of History John Eldevik, and they won an Emerson Summer Grant from the College. "We are looking into the ideology of kingship and how that develops from the early Anglo-Saxon period, up through the whole period when it ends with the Norman conquest in 1066," Currier explains.
More >>

Jack McManus '13 on the job.
A graduate's progress: a curious mind, an editing job
Jack McManus '13 became the arts editor at the Bennington Banner, in Vermont, not long after he graduated from Hamilton College. He majored in American studies and minored in medieval and Renaissance studies just for the love of it. "I never thought about medieval studies as a means to a tangible end, it was just something that I enjoyed for its own sake. Surprisingly enough, it did end up helping my post-grad job search – one interviewer saw the minor on my resume and asked me about it," he recalls.
More >>