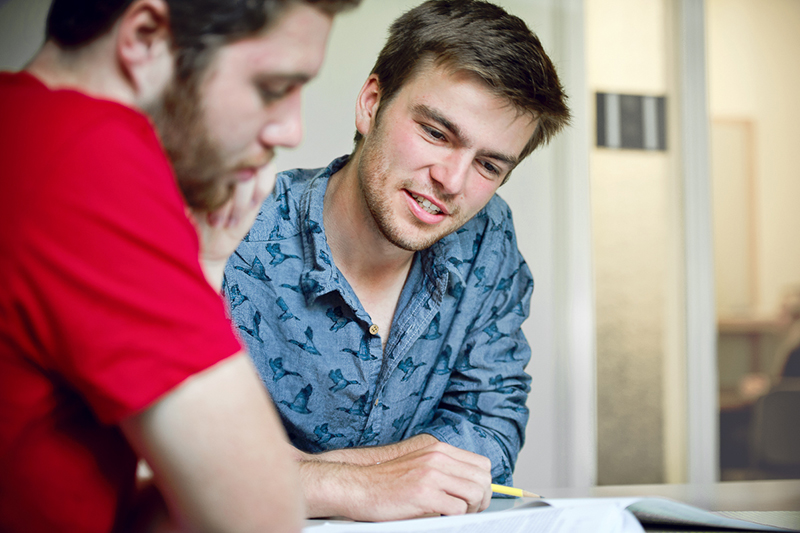 Chris Bousquet '16, right, double major in philosophy and government, tutors Conor Bradley '16, left, in the Writing Center.
A student's exploration: making the most of multiple interests
Maybe it's harder to make choices when your interests blanket the course catalogue, but Chris Bousquet '16 found a way to fit things in. He double-majors in philosophy and government; at one point he was thinking maybe physics and government or French and government. He entered Hamilton College as a Schambach Scholar, which means he has a stipend to do research in a subject of his own choosing. He went with math.
More >>
A graduate's progress: writing for the Washington-Post
When Sean Sullivan '07 spent a semester in Hamilton College's New York City program and interned at ABC News Production, he was en route to a career. The internship led to another the following summer with ABC News "Nightline." "And that's where I fell in love with journalism. There was never a dull day. And I felt like we were telling important stories that people needed to see. It was hard work, but a really great experience," says Sullivan, who went on to a number of journalism jobs and now covers national politics for "The Fix," a Washington Post politics blog.
More >>