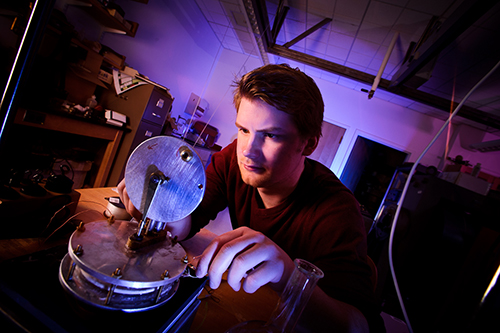 Andrew Morrison '14
A student's vision: a sustainable energy start-up
Physics major Andrew Morrison '14 double-minored in math and philosophy and took courses in economics and public speaking, among other subjects. He figured he would need a broad range of skills to launch his own company. He wants to to use a variety of technologies, some of which he hopes to develop, to produce sustainable energy and products with reduced environmental impact.
More >>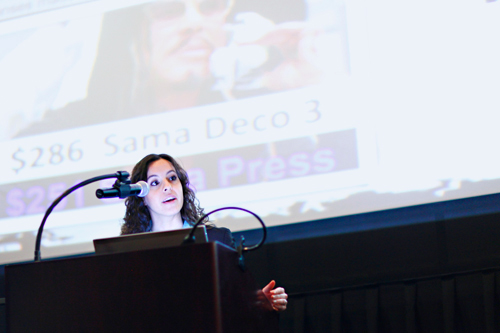 Stephanie Higgins Bealing '04 presenting at a Hartford Young Professionals and Entrepreneurs Awards ceremony, just before she won an award.
A graduate's progress: more degrees, a new direction
Since her Hamilton College days, physics major Stephanie Higgins Bealing '04 has earned two advanced degrees and launched two businesses. "Studying physics definitely prepared me for all of the problem solving that is needed when you run your own show," she says.
More >>