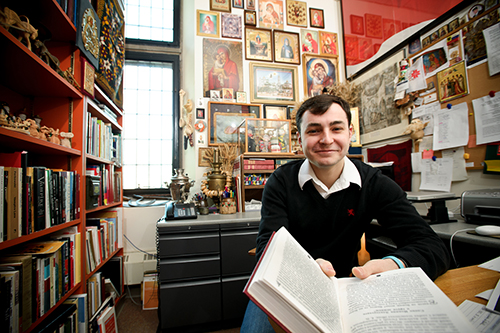 Ben Ligas '14
A student's discovery: an affinity for all things Russian
Ben Ligas '14 studied Spanish in high school, arrived at Hamilton College ready for another language and took on Russian. He's enamored. "I love Russia. I've always loved it. This is my opinion, but I think they have the best history, best authors, best film, best political system to study, really – not the best political system, the best political system to study," Ligas says.
More >>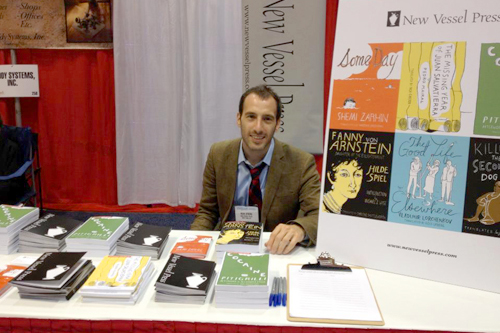 Ross Ufberg '07 and wares from his publishing firm.
A graduate's progress: publishing and a Ph.D.
In 2012, Ross Ufberg '07 co-founded New Vessel Press, a publishing firm that specializes in translating foreign literature into English. And he's pursuing a Ph.D. in Slavic languages at Columbia University, working on Russian and Polish literature.
More >>