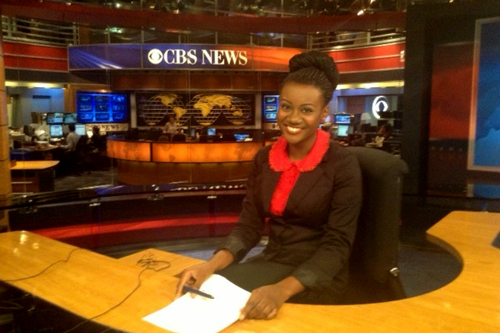 Jessica Moulite '14 explored a career in broadcast media as an intern at CBS News.
A student's growth: knowledge to navigate the world
Jessica Moulite '14 is poised to graduate from Hamilton College with a pocketful of experiences with which to pursue a broadcast journalism career. The experiences include two NBC News internships, a public speaking prize, study abroad in Spain, work as a peer tutor in the College's Oral Communication Center and as a peer advisor in the Career Center. She majored in women's studies and communication.
More >>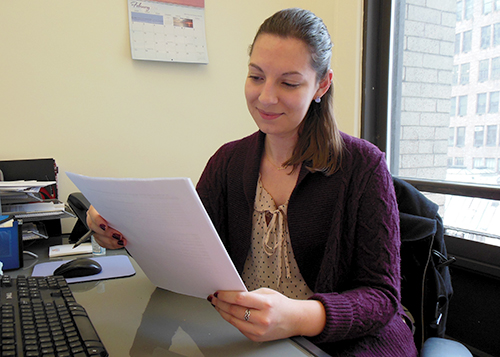 Danielle Burby '12
A graduate's progress: words are her weapon of choice
Danielle Burby '12 is a playwright who double-majored in creative writing and women's studies at Hamilton College. Women's studies fueled her writing, opened her eyes to injustice and instilled in her a desire for action. "Words are my weapon of choice and inequality (whether gender, race, class or sexuality-based) is my topic of choice," Burby says.
More >>