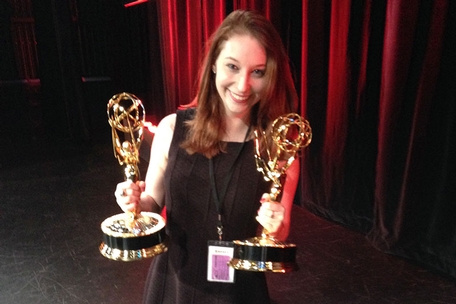 Hannah Fine '15
A student's strategy: liberal arts with a media focus
Hannah Fine '15 has interned at NBC News, landed a job at the College Career Center producing videos and doing other media work and took courses that combined theory and practical knowledge. Fine, who minors in cinema and media studies, says she went with Hamilton – rather than an institution with a specialized new media program – to get both the liberal arts experience and media skills.
More >>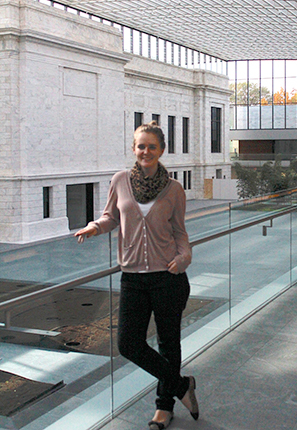 A graduate's progess:
literature, film and kids
Sarah Perdomo '12 is working on a graduate degree in early childhood education at Boston University. At Hamilton College, she wove her passions – cinema, media, comparative literature, religious studies and art – into an interdisciplinary major that helped her get there.
More >>