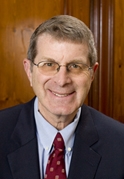 Welcome to the Daniel Burke Library.
Change is constant and presents us with challenges. We rise up to meet them!
Our mission is:
To create an information-rich environment that encourages intellectual exploration and empowers students to engage with and create knowledge and make informed decisions.
We are aligned with Hamilton's mission of preparing students "to make choices and accept the responsibilities of citizenship in a democratic world of intellect and diversity."
In a world in which students have anytime, anywhere access to information resources through mobile devices, the Burke Library is both a community of serious study and a place to celebrate the accomplishments of our faculty and students. We provide students with both quiet and collaborative study spaces and excellent resources and services to successfully complete their work. At the same time, we host exciting presentations and events that celebrate their work and that of their mentors.
Collaborating with regional and national consortia, we provide the broadest possible convenient access to information resources to support our academic program and the scholarship of our faculty and students. In an interconnected world, we blend ownership with access to provide everything a student needs to be successful in their studies. Hamilton's own collection includes over six hundred thousand books, journals and DVDs. Through the ConnectNY consortium (www.connectny.org) we have access to over six million print books for retrieval within two days. Our special collections and archives contain items of unique and international importance.
Finally, in a world of information abundance our most important role is to prepare our students to be both discerning users of information and intelligent, responsible creators of new knowledge. We believe it is through the excellent services we provide that our students will be successful in locating, evaluating, analyzing, and synthesizing information to create knowledge and make decisions.
You can contact me at dsmallen@hamilton.edu or at 315-859-4166.

Dave Smallen
Vice President for Libraries and Information Technology