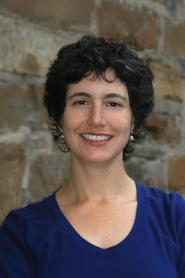 Guttman Publishes Poem in Stone Canoe
Associate Professor of English Naomi Guttman published the poem "After Hours" in the third edition of Stone Canoe: A Journal of Arts and Ideas from Upstate New York, published by Syracuse University. This spring Guttman is a humanities scholar in the New York Council for the Humanities' program, "Together -- Book Talk for Kids and Parents," which offers a unique forum for parents and children aged 9-11 to come together to talk about books and ideas.

Beginning on Feb. 26 at the Kirkland Town Library, Guttman will co-facilitate discussions on six books focused on three themes: freedom, courage and being an American.