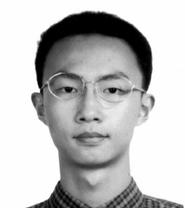 Levitt Fellow Yejun Qian '08 Returns to Native China to Study E-Waste
He's Studying Socioeconomic and Political Aspects of the Issue
By KatherineTrainor | Contact Sharon Topi (315) 859-4451
Posted July 11, 2005
Tags
Yejun Qian '08 (Shanghai, China), returned to his native China this summer, but not to trade academia in for a carefree and relaxing holiday at home—rather, this enthusiastic student and Levitt Fellow has chosen to delve into topics such as e-waste and globalization.
Qian, a mathematics and economics double major, has been conducting a literature review on a breadth of topics for his Levitt Fellowship, including environmental injustice, sustainability debates, trade policy analyses and globalization, in a study titled "Behind the Poisonous Electronic Waste Trade: An Analysis of Policy Incentives of U.S. E-Waste Export to China."
"These readings have helped me better understand both the socioeconomic and the political dimensions of the e-waste issue, which I intend to discuss in the paper I will be handing in," Qian said. "I have also been following English and Chinese news reports on e-waste and have managed to locate some e-waste dealers in southern China, where I am going to visit in the coming weeks—I believe the visit will prove revealing and critical to my research."
Qian, who expressed a great interest in the logic and critical thinking involved in mathematics and economics, is working with Cheng Li, The William R. Kenan Professor of Government.
"Initially I just intended to analyze the policies of the US government and of the Chinese government, in order to figure out why the trade of (toxic) electronic wastes hasn't been ceased despite numerous efforts by the UN, many governments (excluding the US) and NGOs," he said. "But after my literature review, I find it interesting and meaningful to discuss other aspects of the e-waste issues as well: the scientific background, the economic perspective, the political dimension and the ethical debates.
Regarding his decision to research in China, Qian said, "I have read numerous reports on the poor conditions in e-waste recycling sites in China, and I find it imperative to see them for myself before I can capture a full picture of the e-recycling business and provide an insightful report on that. As a native of Shanghai, China, I truly hope that my work not only will better the public understanding on the vast topic of electronic wastes, but also will shed meaningful lights on the resolution of China's importing toxic wastes and of the global e-waste problem."
Working with Professor Li has been one of the highlights of the Levitt Fellowship for Qian, who described the opportunity to work with Li as a "privilege," since Li is a "well-regarded expert" on world politics and especially on U.S.-China relations. "Through our conversations, I not only have acquired a more comprehensive view of the e-waste issue, but also have learned some important principles on how to conduct independent research, whatever the subject might be."
Qian said that one major contrast between his studies at Hamilton and his research in China is that, for the purpose of his research, he interacts with people of various personalities, explains his research to them concisely and with confidence and must be sensitive and watchful when confusion and even hostility arise.
Though he just completed his first year at Hamilton, Qian already has career aspirations, such as pursuing a doctorate in economics and becoming a professor, because he enjoys "intellectual challenges." "The opportunity to conduct research in my areas of interest and to get paid at the same time is simply too tempting to resist."
To enhance student research around issues of public affairs, the Levitt Center funds student-faculty research through its Levitt Research Fellows Program. The program is open to all students who wish to spend the summer working in collaboration with a faculty member on an issue related to public affairs.
Students receive a summer stipend and some expense money, and spend 10 weeks in the summer working intensively with a faculty mentor. Thos selected for the program are required to provide a written assessment of their work at the completion of the summer, and also give a public presentation of their research findings to the Hamilton community, or local high school classes through the Levitt Scholars program.

-- by Katherine Trainor