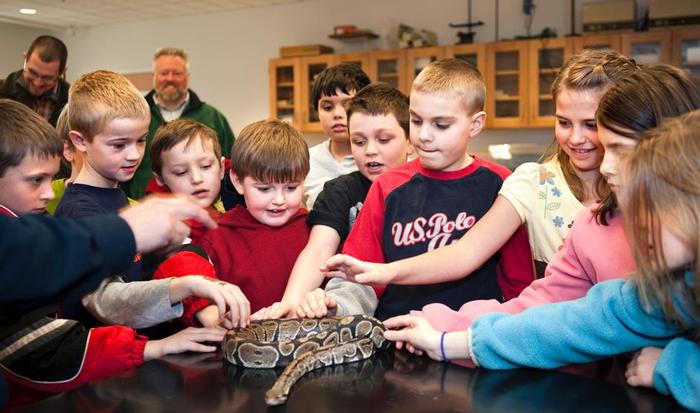 Faculty Help Local Children Discover the Wonders of Science
Two groups of local third-grade students recently enjoyed some hands-on science learning with the help of Hamilton's science faculty. For about 20 years, Professor of Biology Dave Gapp has organized "Science Exploration Days" which bring classes of elementary school students to Hamilton for guided tours and short lessons in various areas of science.
During Hamilton's spring break in March, classes from Seneca Street School in Oneida and Hughes Elementary School in New Hartford visited the Science Center for a morning of science discovery. The students viewed optical illusions and learned how various parts of the brain work, met some reptiles in biology, handled ancient artifacts in geosciences, learned about the weight of air pressure in physics, saw green slime made in chemistry and witnessed a man-made erupting volcano.