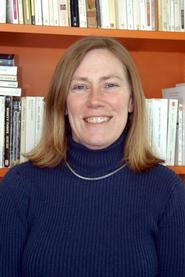 Morgan Presents Paper in France
Associate Professor of French Cheryl Morgan presented a paper titled "Qu'y a-t-il dans un nom? 'La Princesse Brouhaha' ou l'art du scandale dans les romans de Marie Studholmine Létitia Bonaparte-Wyse" at a conference May 11-13 at the Université de Bordeaux in France. Scholars from France, Italy, Belgium and the U. S. attended "La Littérature en Bas-Bleus II: Les Romancières de 1848-1870," the second in a series of conferences devoted to new scholarship on 19th-century French women writers.
Morgan's paper examined the series of four novels, Le Piège aux maris (1865-67), written by Bonaparte-Wyse, the "scandalous" great niece of Napoleon I and cousin of Napoleon III who published under a dizzying number of authorial signatures. Occupying an uncomfortable position between high literature and popular fiction, Bonaparte-Wyse's Second Empire novels are of interest both for their panoramic social canvas and their intertextual play, offering layers of reading pleasure.