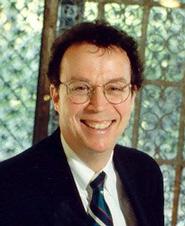 O'Neal Publishes Op-Eds in Geneva Newspaper, Electronic Review
After traveling to Geneva, Switzerland, this summer, Professor of French John C. O'Neal wrote two pieces: one for Le Temps, published July 6, the other for the La Gazette des Délices, published in nº 34, Summer 2012, about his reflections on the tercentenary celebrations of the birth of Jean-Jacques Rousseau that are taking place this year and that reached a high point on Rousseau's birthday itself on June 28. Le Temps is one of the major newspapers in Geneva, and La Gazette des Délices is an electronic review from the Institut et Musée Voltaire in Geneva.
Although both moved and impressed by the numerous events organized for this celebration, O'Neal noted that some of the speeches, while rightly calling attention to the radical sense of freedom and independence Rousseau promoted, failed to take into account some of the consequences of Rousseau's thinking for our modern times, not only the challenges posed by technology to individuals' authenticity, but also the proper stewardship of nature and the environment.