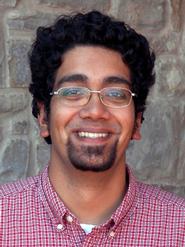 Vasantkumar Publishes Essay in Ethnos: Journal of Anthropology
Luce Junior Professor of Asian Studies and Anthropology Chris Vasantkumar is the author of an essay titled "Unmade in China: Reassembling the Ethnic on the Gansu-Tibetan Frontier" that has just been published by Ethnos: Journal of Anthropology.
In it, Vasantkumar articulates an actor–network theory (ANT) inspired approach to the analysis of emergent arrangements of human difference in contemporary northwest China. Moving beyond the focus on 'ethnic' (minzu) categories of much recent work on minority areas of the PRC, it ultimately makes a case for the usefulness of ANT modes of description for work on classical anthropological topics.