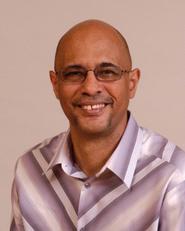 Westmaas Presents Paper at Workshop on Strategic Culture
Assistant Professor of Africana Studies Nigel Westmaas presented a paper titled "Guyana's History Geopolitics and Education in the context of strategic culture" at a Florida International University(FIU) and US SOUTHCOM- sponsored workshop in Miami on Oct. 7.
The workshop, addressed by seven Guyanese scholars from a range of disciplines, discussed Guyana's strategic culture from a range of viewpoints among them foreign policy, ethnicity, class, and economy. Previous FIU-US SOUTHCOM academic partnership events have covered other countries including Venezuela, Costa Rica, Brazil and Haiti.