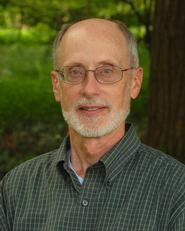 Williams Presents at Biology of Butterflies Conference
Christian A. Johnson Professor of Biology Ernest Williams recently presented a talk at the 6th International Conference on the Biology of Butterflies, held at the University of Alberta in Edmonton, Alberta.

Williams' talk, given with his collaborator Lincoln Brower, was titled "Microclimatic benefits of the high elevation oyamel fir forest for overwintering monarch butterflies in Mexico." It was an invited presentation in a special symposium "Understanding the population dynamic, migration, and conservation of North American monarch populations." The conference is held every four years, and participants came from 20 different countries.