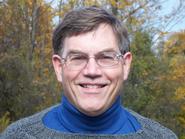 Wyckoff Essay Published in InsideHigherEd
"What Exactly Is Critical Thinking"
Using examples from today's political landscape, Professor of Government P. Gary Wyckoff examined elements of critical thinking in an essay titled "What Exactly Is Critical Thinking," published by InsideHigherEd in its Oct. 11 edition. "As I prepared for the start of classes this fall, I tried to pinpoint the critical thinking skills I really want my students to learn," wrote Wyckoff. "And as I listened to public debates on everything from tax policy to Obamacare, five essential thinking skills seemed to be missing, again and again."
Wyckoff, who directs the college's public policy program, described each skill using various political scenarios and referencing issues that included the global warming debate, the president's power to affect the nation's economic health, the balance between investment and debt and biases associated with poor decision-making.