Meet the Tutors

Justin Brown '14 – Rochester, NY: Justin is a senior with concentrations in Sociology and Hispanic Studies. In addition to working for the OCC, Justin is a Resident Advisor and Teaching Assistant for the Hispanic Studies Department. Justin is fluent in verbal and written Spanish. In his free time, Justin enjoys watching, talking, and playing sports, particularly Basketball.

Felipe Garcia '14 – Miami, FL: Felipe is a Biology major who is on the pre-veterinary track and aspires to work at a small animal private clinic. He is bilingual in Spanish and English, Felipe is a Class Representative, a Resident Advisor, a Biology TA, and an OCC tutor. Felipe also has a special talent for rifle-spinning.
Hailey Hayman '14 – Belvedere, CA: Hailey majors in Biology and Art, is an AA leader and excited to work on the community farm this semester. She also enjoys writing restaurant reviews for The Spectator and inventing Rice Krispy Treat recipes. She hopes to help beautify your presentations and quell your fears of public speaking!
Trang Nguyen '14 – Hanoi, Vietnam: Trang is a Public Policy major and a Philosophy & Math double minor. She likes to throw herself into unusual circumstances by traveling to 12 countries. Good food is the major love of her life. In addition to being a Think Tank Co-director and an RA, Trang also participated in the Levitt Leadership Institution. She loves Suits, The Office, and randomness.

Kristy Oren '14 – Catawissa, PA: Kristy is a double major in Government and Economics. She hails from central Pennsylvania, where there are more cows than people. Kristy debated all through high school and into college and continues to enjoy working on debates at the OCC. In her spare time, Kristy likes to pole vault on the Track team, play poker and watch NASCAR.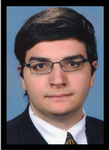 Max E. Schnidman '14 – Freeport, NY: An Economics and Philosophy double major with expertise in Government, German, and Public Policy, Max is able to assist you with any kind of oral assignment. Through his experience as ITS Technology Ambassador and QSR Center Senior Tutor, he can assist with statistics and technology-based assignments. He is also Student Assembly Parliamentarian, among other things.

Jack Boyle '15 – Irvington, NY: Jack majors in both History and Classical Languages. Outside of the OCC, he is the Co-President of the Debate Team, Director of the LEAP program, and Captain of the Quizbowl Team. Jack was also the Class of 2015 McKinney Prize winner at Hamilton's Public Speaking Contest in 2013.

Vince DiCindio '15 – W Windsor, NJ: Vince is a World Politics major concentrating in International Security with a minor in Middle Eastern Studies. Vince is conversational in Spanish and has taken four semesters of Arabic. He is president of the Buffers a cappella group, Vice President of the Delta Upsilon fraternity, and a member of the Hamilton football team and its leadership council.

M.E. Ficarra '15 – Staten Island, NY: M.E. is a Comparative Literature and Environmental Studies double major, particularly focusing on environmental politics. She is the President of the Student Dance Alliance and a member of the fencing team. Her favorite things include breakfast food and tuxedo cats. M.E. will be on leave in the Spring of 2014.

Sarah Izzo '15 – Sharon, MA: Sarah Izzo is a Neuroscience major and a Religious Studies minor. She is a board member for Hamilton College Hillel and spent her summer doing biochemical research in Utica, NY. In her free time, Sarah enjoys making gluten free baked goods and running her online greeting card shop! She is a member of the Hamilton Swim Team and if you catch her at the right time, you may have some delicious brownies at your OCC appointment!

Sarah Larson '15 – Des Moines, IA: Sarah hails from the great state of Iowa. She came to Hamilton with a fairly extensive public speaking experience, primarily from high school Speech and Debate. She majors in History, minors in Government, and has taken classes in English, Classics and Statistics. Sarah is a member of the swim team, the sorority Alpha Theta Chi, Student Assembly Vice President, and President of the College Republicans.

Maggie McGuire 1'5 – Buffalo, NY: Maggie is planning on majoring in Philosophy. She fills her days with rock climbing, dancing, participating in the pre-law society and leading the Mock Trial team. She aspires to study law after graduating from Hamilton.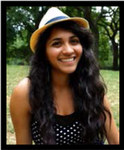 Sandy Rao '15 – Holmdel, NJ: Sandy is a junior from the Jersey Shore. She is a neuroscience major, a volunteer for YPP, helping middle school kids learn math, and a curler. When she isn't helping students with their presentations, she is in the glen taking photos, in commons eating Lucky Charms, or watching TV with her stuffed animal, Chompers.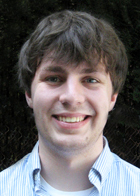 Sam Reynolds '15 – Pittsburgh, PA: Sam is a junior world politics major focusing on international security and a computer science minor. He is originally from Pittsburgh, Pennsylvania. He has two cats named Tess and Lily. He will be on leave in the Spring of 2014, in Washington, D.C.
Liza Strauss '15 – Larchmont, NY: Liza majors in Chinese and World Politics. She spent eight months abroad in China with Hamilton's Associated Colleges in China Program (ACC). She co-founded Hamilton's chapter of Active Minds, a club dedicated to mental health awareness. She dances with Hamilton's hip-hop dance crew, HEAT, and dabbles in ultimate frisbee. She also enjoys creative writing and DJing on her WHCL radio show.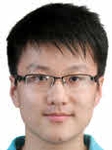 Renxiang Wei '15 – Zhengzhou, China: Renxiang (Michael) is a Economics major with a double minor in History and Government. He comes from China and has studied in America for 4 years. While Chinese is his native language, he is also fluent in English. His activities include intramural basketball and soccer, being the treasurer of the International Student Association and a member of the debate team.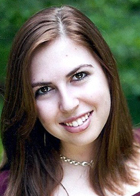 Sabrina Yurkofsky '15 – Wayland, MA: Sabrina majors in Philosophy and minors in Communication and Cinema and New Media Studies. She hopes to pursue a career in television, unless she finds a way to monetize her CatchPhrase skills. When not in class or rewatching '90's shows on Netflix, Sabrina is the Managing Editor for The Duel Observer.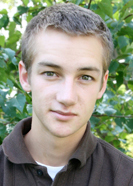 Hunter Dansin '16 – Cambridge, NY: Hunter is a Chinese major with a minor in Public Policy. He is in the Hamilton Christian Fellowship as well as the Alpine Ski Team and Cycling Club. In his free time, he enjoys playing guitar, sports, and reading. His favorite book series is The Lord of the Rings, and he has a border collie named Frodo.
Hannah Ferris '16 – Barneveld, NY: Hannah is a prospective Biochemistry major on the premed track. When not in the classroom or the lab, Hannah volunteers as a EMT with HCEMS and plays on the women's rugby team. Before coming to college, she lived abroad in Sweden and picked up Swedish as her second language. Although once a circus acrobat, Hannah now contents herself with power yoga in her free time.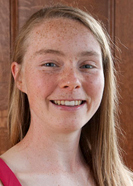 Lindsay Pattison '16 – Altamont, NY: Lindsay is a prospective Environmental Studies major with interests in Geosciences, Biology, and Psychology. She is an officer in the Outing Club, an AA leader, plays IM soccer, is a member of the Marathon Canoe Racing Team, and works as a Gear Princess for HOC. Lindsay also likes to wear extremely bright colors (especially orange) and often can be spotted taking massive amounts of Green Tea packets from McEwen.

Daniel Santacoloma '16 – Miami, FL: Daniel is planning on majoring in Government and Mathematics. He has spent many summers in Latin American countries and speaks both English and Spanish fluently. In addition to participating in the debate society, he intends to play on the Hamilton Varsity Baseball Team. After Hamilton, Daniel hopes to get a joint degree in law and business and contribute positively to society.