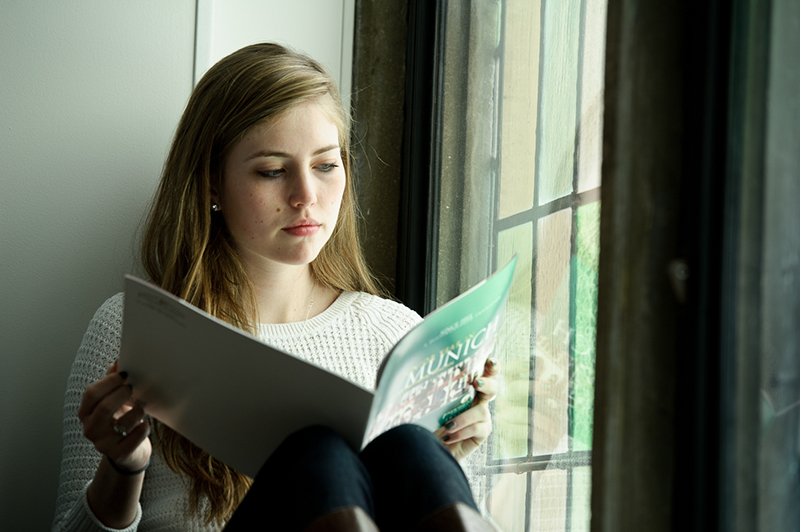 Brenna Corrigan '14
A student's niche: marketing a language
Brenna Corrigan '14 followed her interests, not an agenda, when she double-majored in German studies and world politics. Still, she is convinced her pursuits at Hamilton College will help her build a marketing career in the auto industry.
More >>

Emily Johnston '10 in Germany.
A graduate's progress: building a business
Emily Johnston '10 wasn't thinking about jobs when she chose German as one of her majors (history is the other) at Hamilton College, but her affinity for the language helped inspire a career. She is parlaying her language and knowledge of Germany into her own business, Wanderlust Travels, a summer program in Germany for high school students.
More >>