Hamilton Arboretum – Third Saturday Series 2015-16
October 3, 2015
Scott Brinitzer '85 presents "Through the Garden Door, a Peek into Creating Beautiful Gardens"
Scott Brinitzer, president and principal designer of Scott Brinitzer Design Associates, gives us a look into the process of creating beautiful gardens that are unique and well-suited to their clients wishes. His designs utilize and complement the natural landscape of the property in order to create sustainable and environmentally friendly gardens. As the recipient of numerous design awards such as the Arlington Excellence in Design Award and the Monrovia International Landscape Design Award, Brinitzer has spent the past 26 years developing stunning landscapes for others to enjoy.
A lifelong gardener, Mal has been collecting, propagating, and growing hydrangeas for almost 40 years. Initially a part-time passion, his retirement from the full-time engineering world in 1999 allowed him to pursue hydrangea nurturing with total commitment. This will be a digital presentation featuring detailed images and graphics relevant to all topics. See his guide to pruning hydrangeas.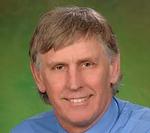 January 16, 2016
Steve Blair presents "From the Cradle to the Grave, Tree and Shrub Care for the CNY Homeowner"
Steve Blair is an ISA Certified Arborist and representative of the Bartlett Tree Experts. He has been providing tree care in central and northern NY since 1987. This talk will discuss tree and shrub nursery stock, planting, insects, diseases, deer and rabbit damage, soil characteristics, plant structure, pruning and removal. Attendees are asked to think about their plant frustrations over the last few seasons and come with questions.
February 20, 2016
Carol Bradford presents "Springtime in Japan"
Carol Bradford is a horticulturist, an avid writer on gardening and a gardening columnist for the Syracuse Post Standard. During two trips to Japan, in February and in April, Carol saw many gardens and took thousands of photos. The traditional horticultural techniques and the Japanese attention to detail give rise to unique gardens that are considered to be among the world's finest. Carol is a member of the Syracuse Botany Club and the Royal Horticultural Society (UK).

March 19, 2016
Judy Nauseef K'73 presents "Residential Garden Profiles"
Judy Nauseef is a professional landscape designer and garden writer living in Iowa City, Iowa. Her work is predominately residential. She designs each garden for the individual and family who will live in it rather than to fit into a particular style. She studied literature and art at Kirkland College and journalism at Syracuse University before beginning the study of horticulture and landscape design. The talk will be stories of the making of some residential gardens and additional slides of some private gardens that Nauseef has visited around the country.

April 16, 2016
Lee Reich presents "Luscious Landscaping, with Fruiting Trees, Shrubs, and Vines"
Lee Reich is an avid farmdener (more than a gardener, less than a farmer) with graduate degrees in soil science and horticulture. He eventually turned from plant and soil research with the USDA and Cornell University to writing, lecturing, and consulting. Luscious landscaping is the way to beautify your yard and to put (very) local, healthful, flavorful food on the table. Introducing the best trees, shrubs, and vines offering luscious fruits as well as pretty flowers, form, fall color, and/or fruits through the season. The best of these plants also are low maintenance, being pest-resistant and requiring little or no pruning.