Secure Wireless Configuration For iOS - iPhones & iPads
NOTE: You must be on campus to execute these instructions
version 2.x – 7.x
Click the Home button.
Click on Settings.
Click on Wi-Fi. Turn on Wi-Fi if off.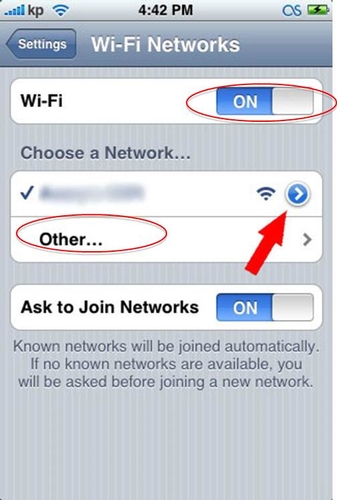 Click Other.
In Name type in aps-hamilton.
Click Security and select WPA2 Enterprise.
Click Other Network.
Enter the username and password to the secure network in Username and Password. Make certain to omit the @hamilton.edu from your username.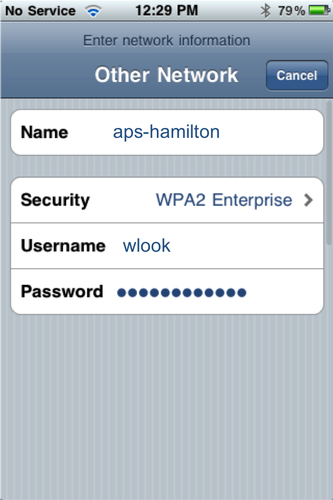 Click Join.
Accept the radius.hamilton.edu certificate when prompted.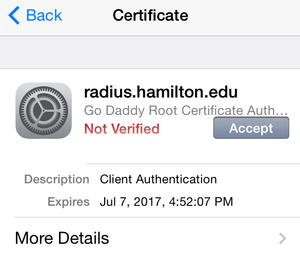 NOTE: . If the computer doesn't join to the secure wireless it is due to incorrect entry or it is retaining an old setting such as ap-hamilton. To remove ap-hamilton go to networks and "Forget this network" then try configuring again for secure wireless.