A Legacy of Ambassadorial Alumni
When Elihu Root, Class of 1864, was invited by President McKinley to serve as secretary of war, the preeminent corporate lawyer accepted, describing the appointment as "the greatest of all our clients, the government of our country." The future secretary of state, U.S. senator and Nobel Peace Prize winner is among the first in a line of Hamiltonians whose open-mindedness and integrity, whose skills in negotiation and communication, and whose thorough knowledge of international affairs led to appointments as U.S. ambassador.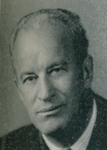 John G. Erhardt, Class of 1915, U.S. envoy extraordinary and minister pleni­potentiary to Austria (1946-50); U.S. ambassador to the Union of South Africa (1950-51). Serving during the difficult post WWII era, Erhardt was principal advisor to General Mark Clark, the U.S. representative in a four-power military council that commanded the Allied Forces in Austria. Ambassador Erhardt previously served as the first secretary of the embassy in London, director of the Office of Foreign Service and, in 1941, as acting assistant secretary of state.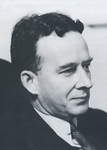 Philip C. Jessup, Class of 1918, U.S. representative to the United Nations General Assembly (1948-52); U.S ambassador-at-large (1949-53). Jessup figured prominently in the discussions leading to the admission of Israel into the family of nations and in resolving a tense dispute between Yugoslavia and the Western allies over the eventual Yugoslav-Italian border. Appointed by President Truman as the nation's first official ambassador-at-large, he played a crucial role in ending the Soviet blockade of Berlin, one of the major crises of the early Cold War era. Ambassador Jessup was a principal advisor to Secretary of State Dean Acheson when Senator Joseph McCarthy falsely accused him of having "an unusual affinity for Communist causes." Although the allegation was discredited, it severely damaged Jessup's reputation and career trajectory. For many years a professor at Columbia University, he served from 1960 to 1970 as a judge of the International Court of Justice in The Hague.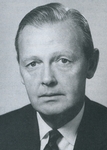 Robert G. Miner '34, U.S. ambassador to Sierra Leone (1967-71); first U.S. ambassador to Trinidad and Tobago (1962-67). Ambassador Miner served as first secretary in the U.S. embassies in Athens and Paris before his appointment as U.S. council general in Istanbul. In 1958, he was named director of the Office of Greek, Turkish and Iranian Affairs.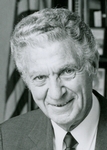 Sol M. Linowitz '35, U.S. ambassador to the Organization of American States (1966-69); U.S. special ambassador to the Middle East (1979-81). Linowitz, who helped establish and served as chairman of the Xerox Corp. from 1960 to 1966, was tapped by President Carter in 1977 to serve as one of two negotiators on the Panama Canal treaties. As special presidential envoy for the Middle East, he later negotiated peace treaties with the Palestinians. Ambassador Linowitz founded the International Executive Services Corps, which supports companies in developing countries. He was awarded the nation's highest civilian honor, the Presidential Medal of Freedom, in 1998, at which time President Clinton remarked that getting "advice from Sol Linowitz on international diplomacy is like getting trumpet lessons from the angel Gabriel."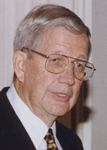 William H. Luers '51, U.S. ambassador to Venezuela (1978-82); U.S. ambassador to Czechoslovakia (1983-86). Following his retirement from the Foreign Service, Ambassador Luers served for 13 years as president of The Metropolitan Museum of Art, followed by a decade as president of the United Nations Association of the USA, where he worked closely with secretaries general Kofi Annan and Ban Ki Moon to improve relations between the U.S. and the U.N. In 2002, he founded The Iran Project, an organization that aims to reduce misunderstandings between Iran and the U.S. through ongoing dialogues.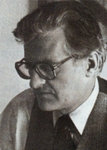 Peter D. Constable '53, U.S. ambassador to Zaire (1982-84). Ambassador Constable held earlier positions in Pakistan and, in 1979, became a senior deputy assistant secretary of state and a key member of the State Department task force formed to deal with the Iran hostage crisis. After retiring from the Foreign Service in 1984, he helped oversee security provisions of the Egyptian-Israeli peace treaty following the Camp David accords and served as executive director of the Initiative for Peace and Cooperation in the Middle East, a nonprofit he helped launch.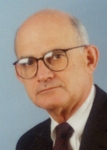 Robert P. Paganelli '53, U.S. ambassador to Qatar (1974-77); U.S. ambassador to Syria (1981-84). An Arab-Middle East specialist in Lebanon, Syria, Jordan, Iraq and Qatar, Paganelli twice served in Rome, where he was deputy chief of mission and chargé d'affaires (1979-81). During his service in Syria, he negotiated with the Assad regime for the release of Robert O. Goodman, Jr., a U.S. flyer shot down over Lebanon. The lieutenant was held captive by the Syrians for 30 days before he was turned over to Paganelli and the Rev. Jesse Jackson. Following his retirement in 1985, Ambassador Paganelli became executive director of the Young Presidents' Organization, a continuing education organization for CEOs.
James H. Yellin '60, U.S. ambassador to Burundi (2002-05). Previously director of the Office of Central African Affairs in the Department of State, Ambassador Yellin served as deputy chief of mission in Burundi (1995-99) and as deputy to the president's special envoy to Africa's great lakes region (1999-2001).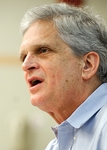 Edward S. Walker, Jr. '62, U.S. ambassador to the United Arab Emirates (1989-92); U.S. deputy permanent representative to the United Nations, ambassadorial rank (1993-94); U.S. ambassador to Egypt (1994-97); U.S. ambassador to Israel (1997-99). During his time as ambassador in Israel, Walker worked closely with Prime Minister Netanyahu and Foreign Minister Sharon in preparation for the Wye negotiations; previously he had worked with Vice President Gore and Egyptian President Mubarak on a major initiative to reform the Egyptian economy. From 2000-01, he served as assistant secretary of state for near eastern affairs and until recently was president and CEO of the Middle East Institute. Ambassador Walker is the Christian A. Johnson Distinguished Professor in Global Political Theory at Hamilton.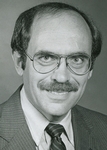 Arnold L. Raphel '64, U.S. ambassador to Pakistan (1987-88). At the age of 44, Raphel was among the youngest Foreign Service officers ever assigned to a major ambassadorial post. He had received his first assignment in 1967 as vice consul in Iran, and in 1975 was appointed political officer at the U.S. embassy in Pakistan. As senior special assistant to secretaries of state Cyrus Vance and Edmund Muskie (1979-81), he played a key role in the Iran hostage negotiations. Assigned as senior deputy assistant secretary to the Bureau of Politico-Military Affairs in 1982, he helped formulate U.S. policy toward Iran in its war with Iraq. Ambassador Raphel died on Aug. 17, 1988, in an explosion that destroyed the plane carrying Pakistan's President Zia. His last major contribution was in connection with negotiations over the withdrawal of Soviet troops from Afghanistan.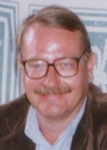 Karl I. Danga '69, U.S. ambassador to Comoros, acting (1987-90). Danga served as charge d'affaires (acting ambassador) at the embassy in Moroni, Comoros, in the absence of a resident ambassador who also fulfilled duties in Madagascar. His last post was as deputy chief of mission in Asmara, Eritrea (1993-95).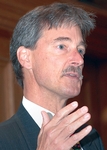 Michael Klosson '71, U.S. ambassador to Cyprus (2002-05); U.S. consul general to Hong Kong and Macau (1999-2002). Ambassador Klosson served as deputy chief of mission and chargé d'affaires at the U.S. embassies in Sweden and The Netherlands (1990-96). His Washington, D.C., assignments included deputy assistant secretary of state for legislative affairs for Secretary of State Albright and special assistant to both secretaries of state Haig and Shultz. In 2007, he joined Save the Children. As vice president for policy and humanitarian response, he represents the organization at international conferences, including the G8 and G20 summits, and has testified before Congress.