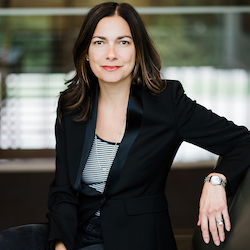 Welcome to the Ruth and Elmer Wellin Museum of Art at Hamilton College. This innovative facility is the result of many years of planning and reflects a tradition of support for the arts at Hamilton. In 1873, the trustees of Hamilton officially recognized the central role that "a Knowledge of Fine Arts" plays in educating "scholars and citizens." This resolution further stated, "As a means of furnishing this Knowledge, art collections are of great utility." Through various exhibition venues and specialized collections on campus, object-based learning has been an integral part of a Hamilton education for well over a century.
The Wellin Museum of Art stands as a synthesis of honored traditions and new ideas, celebrating the importance of learning through interaction with works of art and material culture from a wide variety of regions and eras. Architecturally, the building turns the concept of a museum inside out, revealing the working museum and its collections for all to see. Art storage, conservation workshops, administrative offices, and teaching spaces are all visible to museum visitors. At the core of our mission are exploration and experimentation. The museum is designed to be a teaching tool and a laboratory, with multiple spaces for engagement and for students to develop critical thinking and aesthetic discernment that will serve them throughout their lives.
In fall 2018, we launched our 5-year strategic plan. We are pleased to share the results of this integrative and collaborative process. Click here to read the Wellin Museum's Strategic Plan 2018-2023.
Tracy L. Adler
Johnson-Pote Director